Francine Gindo Shares why she Purchased her Jani-King Franchise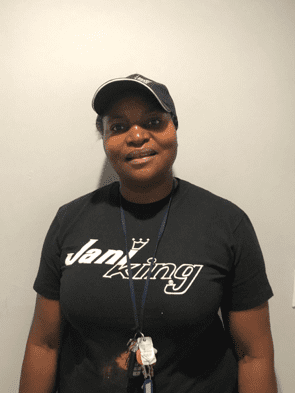 Francine Gindo's strong attention to detail, reliability, and patience make her a great Franchise Owner! In 2007, Francine purchased her Jani-King Franchise in Surrey. At that time, her husband was going to school and she had a young child at home.
Owning her own business has helped Francine and her family in many ways. It gave them the financial ability for her husband to complete his Structural Engineering program, and purchase a new home for their family.
"For 13 years working with Jani-King has been a big joy in my life. Working on my own time and schedule has helped me love and serve my clients. It's also allowed me to always be present in my kids' lives."