Commercial Floor Cleaning Services Customized to Your Needs
Flooring is one of the largest, and most expensive, assets in any building. Dirty, damaged flooring is one of the first things that a customer visiting your commercial office or business will notice, and it will have a direct impact on their level of satisfaction and overall experience.
Regular Floor Care is Essential
We know that the key to maintaining the brilliance and cleanliness of your floors is implementing a regular floor cleaning program. In addition to maintaining their appearance, regular floor care will reduce how often the surface will need to be stripped and refinished.  
A typical floor cleaning program for hard-surface flooring includes:
A floor scrubber to remove stains and scuffs

Floor stripping to remove old wax

Resealing with a high quality sealer

Waxing for shine and protection
There are a wide variety of flooring options available, and it's likely that your commercial office or building has multiple types of flooring throughout. When choosing which commercial floor cleaning service will be the best for you, consider the following.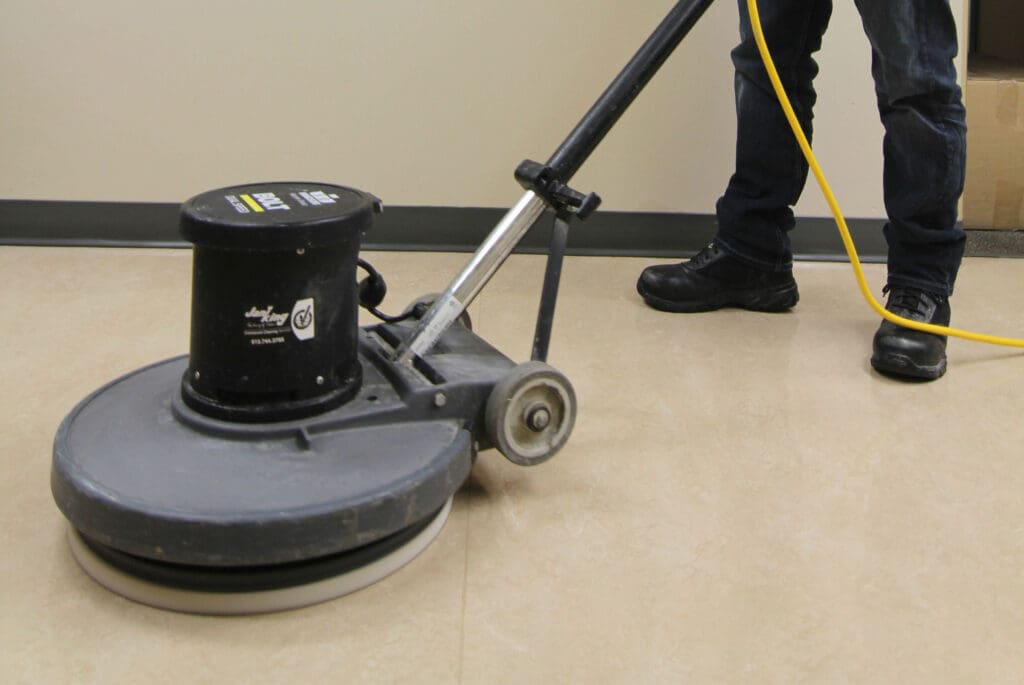 VINYL TILE FLOORS (VCT)
Vinyl tile floors may need regular refinishing in order to protect the tile and maintain shine. Stripping and waxing processes remove old wax, stains and dirt replacing it with fresh wax. For high-traffic environments, buffing and burnishing are available to regularly maintain appearance and quality of finish.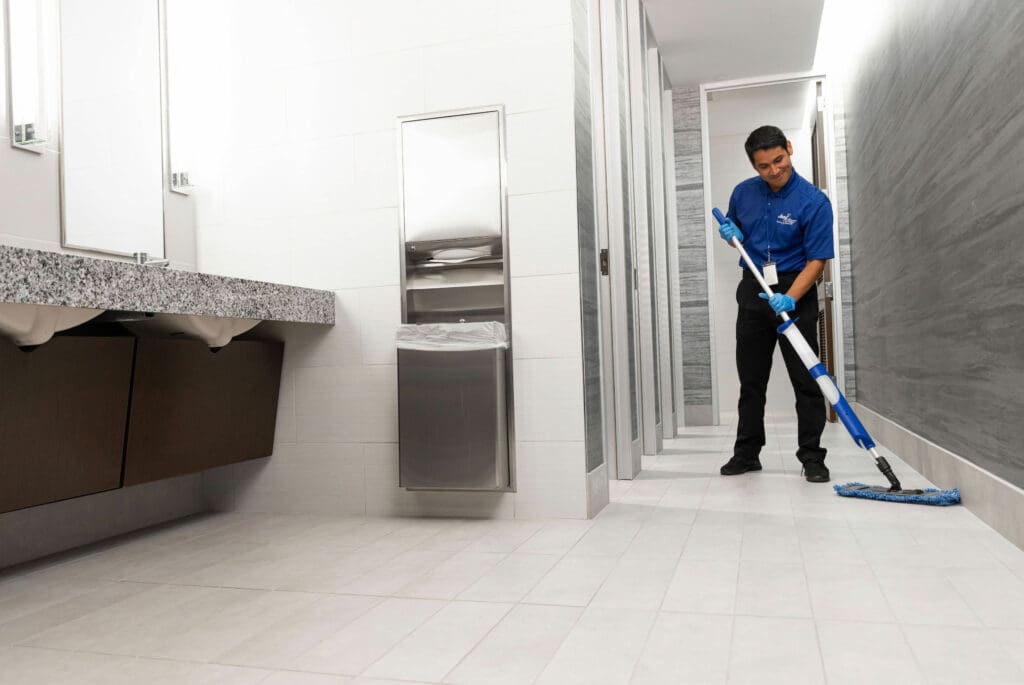 CERAMIC TILE
Ceramic tile may not hold finishes as well as porous tile floors; regular machine scrubbing may be required to remove stains and discolouration. In high traffic areas, and especially washrooms, grout cleaning and restoration is recommended annually to remove dirt and bacteria that can cause odour and air quality issues if not properly maintained.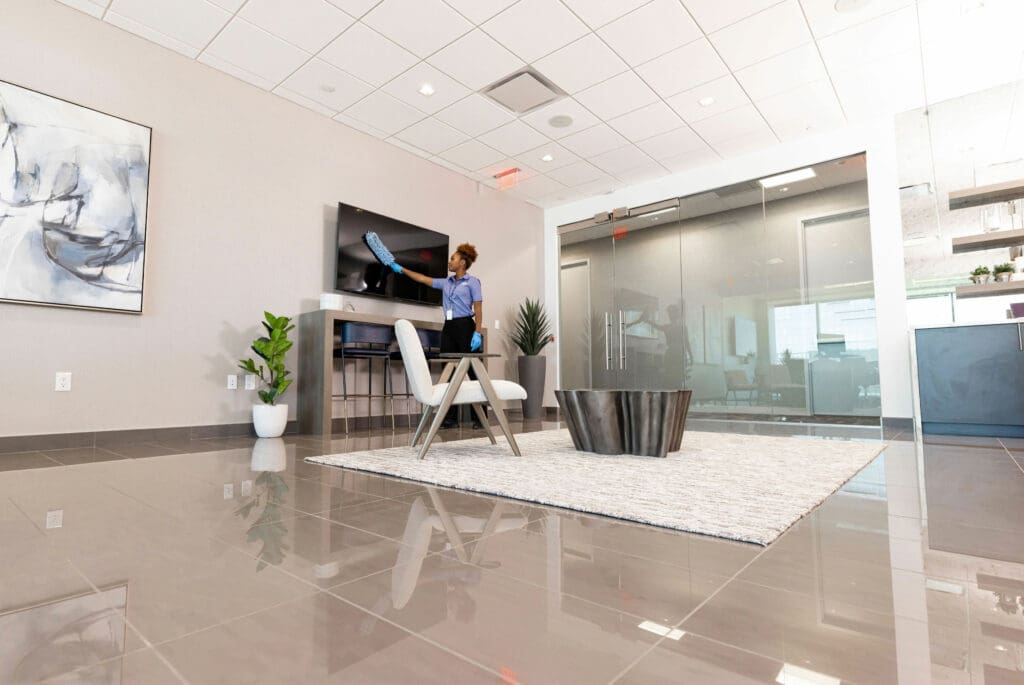 MARBLE & GRANITE FLOORS
High-end flooring types require specialized, multi-step processes to maintain a flawless, pristine shine. Resealing and polishing protects your marble and granite from damage and restores appearance.