We are pleased to provide commercial cleaning services to businesses throughout communities in Southern British Columbia including:
Locally owned and managed by Doug Weaver and Francine Collette, our regional office centrally located in Kelowna is home to a team of professionals focused on daily operations, administration and business development who support our clients and Franchise Owners.
Our cleaning services are designed to address the individual needs of our clients. Whether you're looking for a comprehensive cleaning program, floor and carpet care packages, washroom deep cleaning or post-construction cleaning, Jani-King has a program to meet your needs.
Learn more about franchise opportunities or request a quote for cleaning services.
DISINFECTION SERVICES
Deep Cleaning
We use disinfecting and sanitizing products that are Health Canada Registered and Broad Spectrum Virucidal to ensure the safety of your facility.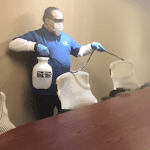 Disinfectant Spraying
Jani-King cleaning personnel are trained to use electrostatic, pump, battery and manual sprayers for disinfectant application. Special attention is paid to high touch areas.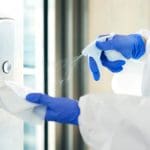 Sanitizing Services
Day or night, our cleaning professionals can provide disinfection and sanitization services focused on high touch points, washrooms, or your entire facility.
COMMERCIAL CLEANING SERVICES BY INDUSTRY
WHAT OUR CUSTOMERS ARE SAYING ABOUT US
Service has been beyond exceptional!
Jo-Anne Welsh
Clean as can be!

Jani-King of Southern British Columbia does and excellent job of keeping our station and office as clean as can be!… Read more "Clean as can be!"
Amanda Kelley | Finance/Admin T-South
We are 1,000,000% percent satisfied!
We are so incredibly delighted with everything Pedro from Jani-King does for us! He has transformed our office with floor… Read more "We are 1,000,000% percent satisfied!"
Claire Fripp
MEET OUR TEAM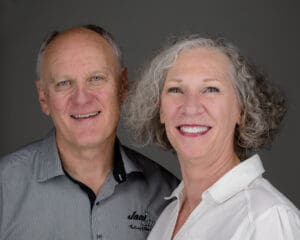 Doug Weaver and Francine Collette
Owner-Operators, Jani-King of Southern British Columbia