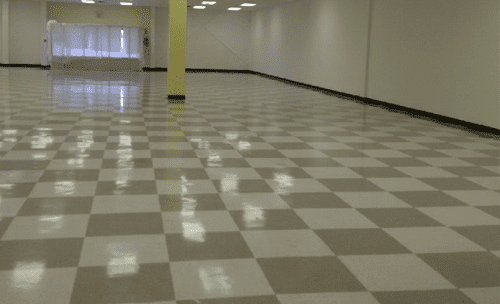 When Habitat for Humanity in Fredericton approached Scott Lockhart, Jani-King franchise owner, to help them get their new ReStore space ready for the grand opening he jumped at the chance to get involved.
Scott volunteered his time and cleaning expertise to strip, wax and buff the floors of the new retail space.
" I'm so happy to be able to give back to the community that supports me and my business. Habitat for Humanity is a wonderful organization and their new ReStore space is a welcome addition to the community, and it was fun seeing the new space come together," says Scott.
In a note posted on Facebook, April Veno-Munn, Operations Manager for Habitat for Humanity had this to say, " A HUGE thank you to the fantastic Scott Lockhart at Jani-King! Scott kindly volunteered his services to strip, wax and buff the floors at our soon-to-be new ReStore space at 800 St. Mary's in Fredericton. Thank you for your time and effort Scott, we truly appreciate it. The floor looks amazing!"
Want to see more before and after photos? Check out our Facebook and Twitter feeds for all the details.