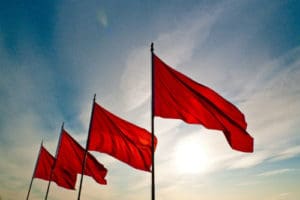 Your entire business is important to you, your staff and your customers. If your commercial cleaning company is making you look bad, then it's time for a change.  Look for these four signs that the cleaning company stopped caring about your success.
It's just as dirty this morning as it was last night. This is obviously a clear sign that the cleaning company isn't doing their work. But many people dismiss it or put up with tidying up themselves first thing in the morning. Bottom line, if you're paying someone to clean and they're not cleaning, make the call.
Supplies are always low. Depending on what's in your contract, supplies should be restocked regularly and you should never be left without needed paper products. If employees are having to search multiple bathrooms just to get what they need, your cleaning company stopped caring about the basics.
Speaking of the basics, make sure they're getting done. You should know that simple, everyday basic cleaning duties are being done. If they're not, that's a certain red flag they've given up on you and that it's time to make a change.
Safety becomes a regular issue. Wet floors are the main reason for many slips and falls. If wet floors are going unattended or proper warning signs are not being used, this should be a major concern for you and your business.
The cleaning of your building has a direct impact on your company morale and production levels.  The cleaning company should be an extension of your business, providing a consistent service that allows you to focus on other objectives. Take another look at the list above and ask yourself if it's time to make a change to a cleaning company that cares. If the answer is yes, please contact Jani-King today and receive the service you deserve.