Jani-King Named the Official Cleaner of the Winnipeg Goldeyes!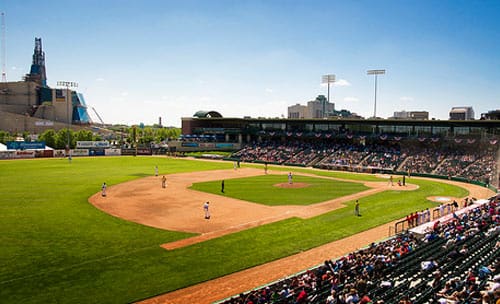 If you are one of the more-than four million baseball fans to have visited Shaw Park, then you already know what a gem this facility is. Opened in June of 1999, the home of the Winnipeg Goldeyes has received rave reviews as not only a great place to watch some American Association action, but also as the site of numerous functions, concerts and other sporting events, including the baseball competition at the XIII Pan Am Games. Shaw Park has a seating capacity of 7,481, as well as 30 luxury sky suites, a picnic area, and an open patio overlooking the field from the right field corner. A Goldeyes retail store and the baseball club's offices are also located within the ballpark.
Jani King of Manitoba is proud to be the Official Cleaner of the Winnipeg Goldeyes Baseball Club.