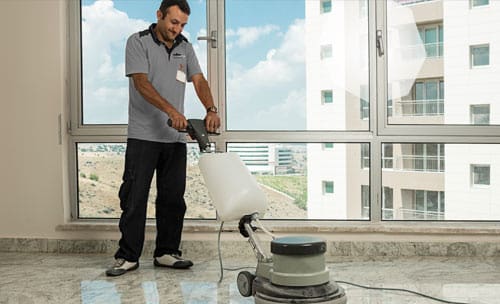 Here at Jani-King of Ottawa, we take pride in our continuously expanding menu of services that we offer. Along with regular janitorial services, we also offer carpet cleaning, floor waxing, washroom supply, grout restoration and more. We're proud to announce that we have added marble and granite floor refinishing to our offerings.
Thanks to our floor care specialists, who have undergone significant training and have a great deal of experience, Jani-King of Ottawa is now prepared to provide refinishing services for your high-end floors. The processes involve specialized equipment, high end finishes, patience and expertise. We're sure you'll be amazed with the results!
If you're looking to restore your granite or marble floors back to a brilliant shine give us a call at 613.744.3755 or fill out our online request form and we'll be in touch.