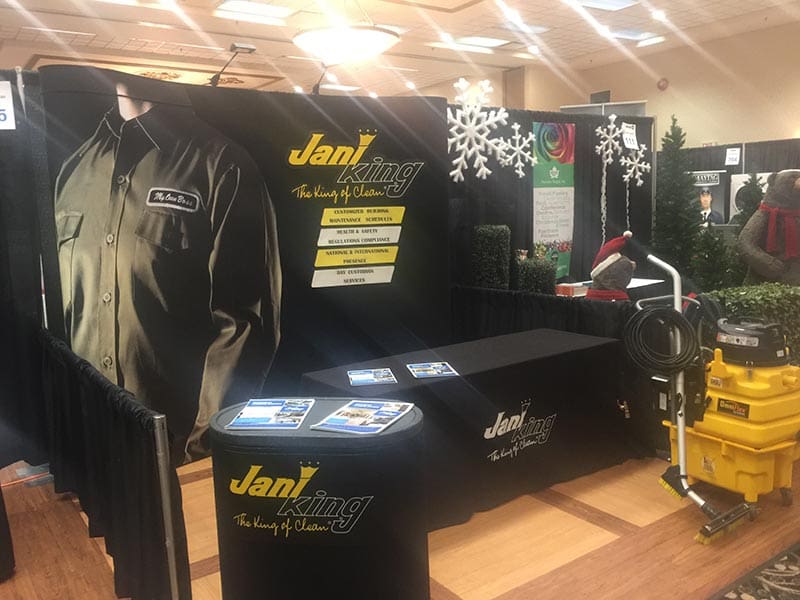 On October 24th, 2017 at the Victoria Inn Hotel in Winnipeg, there was a show floor full of new products, new equipment, and new ideas for the Manitoba Hotel Association and the Manitoba Restaurant and Food services Association. Jani-King of Manitoba was proud to be one of the exhibitors for this sold out event.
Each year, the trade show brings together all members of the hospitality and accommodation industries (hotels, restaurants, motels, bars, clubs, legions, cafeterias and more) to experience a trade show that offers a wide variety of suppliers.
The trade show offered endless opportunities to find new products and learn new ways to increase sales, expand product offerings and reduce costs.