We've all been there – you look around at your workplace and realize things have gotten a little out of hand. It's been a while since you had someone come in and do a deep clean but you have no idea where to start. What services are you looking for? How often do you require them?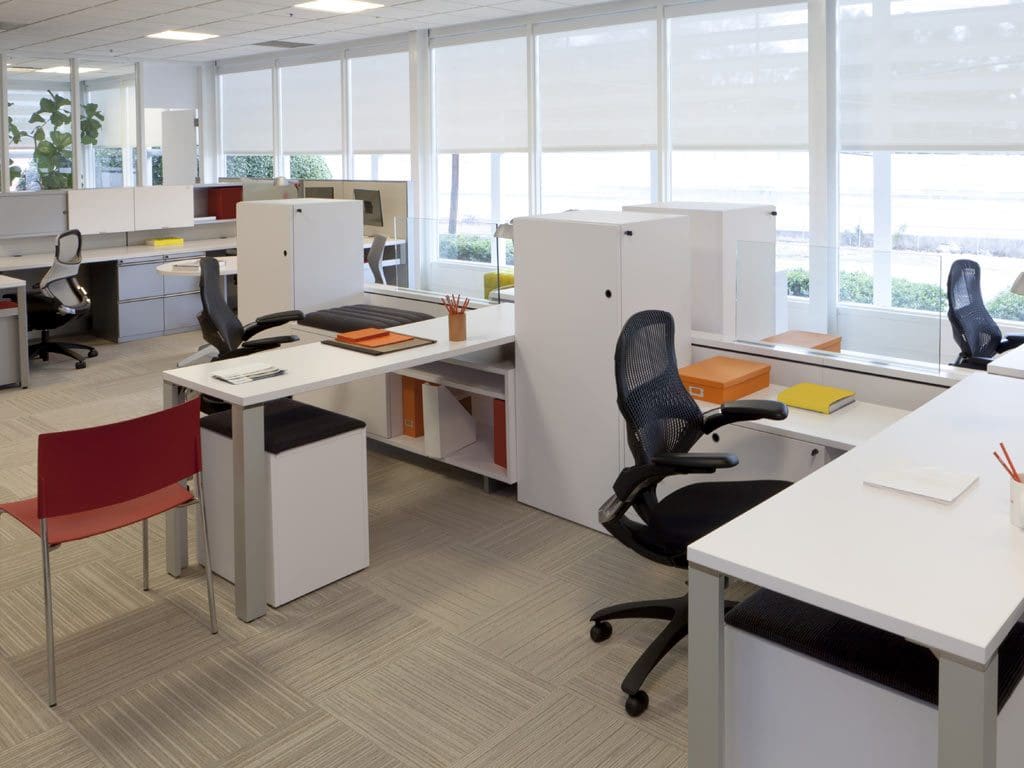 We totally get it, it can be overwhelming. You're trying to balance the needs of your facility, the expectations of your staff and your budget to come up with a cleaning program that satisfies everyone. We've come up with a list of the top 5 things that we recommend you have deep cleaned regularly – to keep it simple, sticking to a seasonal schedule will help you stay on track! Just remember, that frequency may change depending on the type of environment and volume of traffic your workplace experiences.
FLOOR STRIP, WAX & POLISH.  Frequency: Start of every season.

Floors are one of our most expensive, highly visible and overused assets. It's extremely important that you have a regular cleaning program to keep them clean and looking their best every day. But overtime you will notice the finish starts to degrade as dirt and debris accumulate – sometimes by the time you actually notice it's too late. A regularly scheduled floor program that includes stripping, waxing and polishing will not only ensure your floors look their best year round, it will protect them.
CARPET EXTRACTION AND STEAM CLEANING.  Frequency: Start of every season.
Much like hard surface floors, if you have carpet in your office it requires not only regular daily maintenance to keep it looking (and smelling) fresh and clean, it also needs a regular deep cleaning program. We recommend you implement a seasonal program that includes spot treatment/stain removal, extraction and steam cleaning to restore your carpet's appearance and help extend its life in your facility.
UPHOLSTERY STEAM CLEANING.  Frequency: Once annually.

Think of how many people visit your office every day – add to that the number of employees working with you. That's a lot of people using your furniture. Can you even remember the last time you had upholstered surfaces deep cleaned? Did you know it was even a thing? Set some time aside every year to have a professional cleaning company come in and deep clean your upholstered office furniture – you'll be surprised how refreshed your whole office will look and smell!
WASHROOM DEEP CLEANING AND DISINFECTING.  Frequency: Start of every season.

There is literally no other space in your office that works as hard as a washroom – and it can be one of the most difficult spaces to maintain. It's imperative that you implement a regular cleaning program to deal with daily messes, but equally as important is a deep cleaning schedule to get to the hard to deal with stains, smells and dirt that accumulates over time no matter how thorough the regular cleaning is. Ever wonder what goes into a washroom deep cleaning program? We break it down here.
CLEANING OF INTERIOR WINDOWS, PARTITIONS AND LIGHT FIXTURES.  Frequency: Once annually.
There's a good chance that your regular cleaning program includes window cleaning at some frequency, but it's still a good idea to have someone come in and focus on a thorough cleaning (think sills, frames, glass etc.) to remove the accumulation of dirt and debris. The same applies for partitions (if you have them) and especially light fixtures. Have a look right now – see any shadows of dead flies or dirt particles? Because of their height they are often not part of a regular cleaning program and thus require special attention. You might not see them everyday, but guaranteed a visitor to your office will notice.
There you have it – a list of our most recommended areas to focus on with a deep cleaning program. Now that we're approaching the season changeover from summer to fall it's a great time to check a few of these things off your list.