If you've followed the news lately, it's likely you've seen SOMETHING about climate change. Environmental sustainability is a hot topic, and not just in the media. As consumers become more aware of the impacts of chemical cleaners, the trend of green cleaning becomes even more popular.
Simply put, it means choosing products that maximize cleaning power while minimizing negative effects on people and the environment. Not sure if green products are as effective as conventional chemical products? Jani-King Franchise Owner Jody Robinson proves they can be.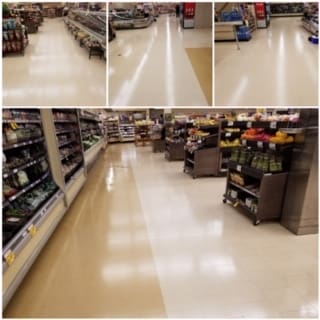 Check out this amazing strip and wax Jody performed using green products. The result: a sustainable clean without compromising standards. Protect your floors and the people visiting your facility by implementing a green floor care routine today!