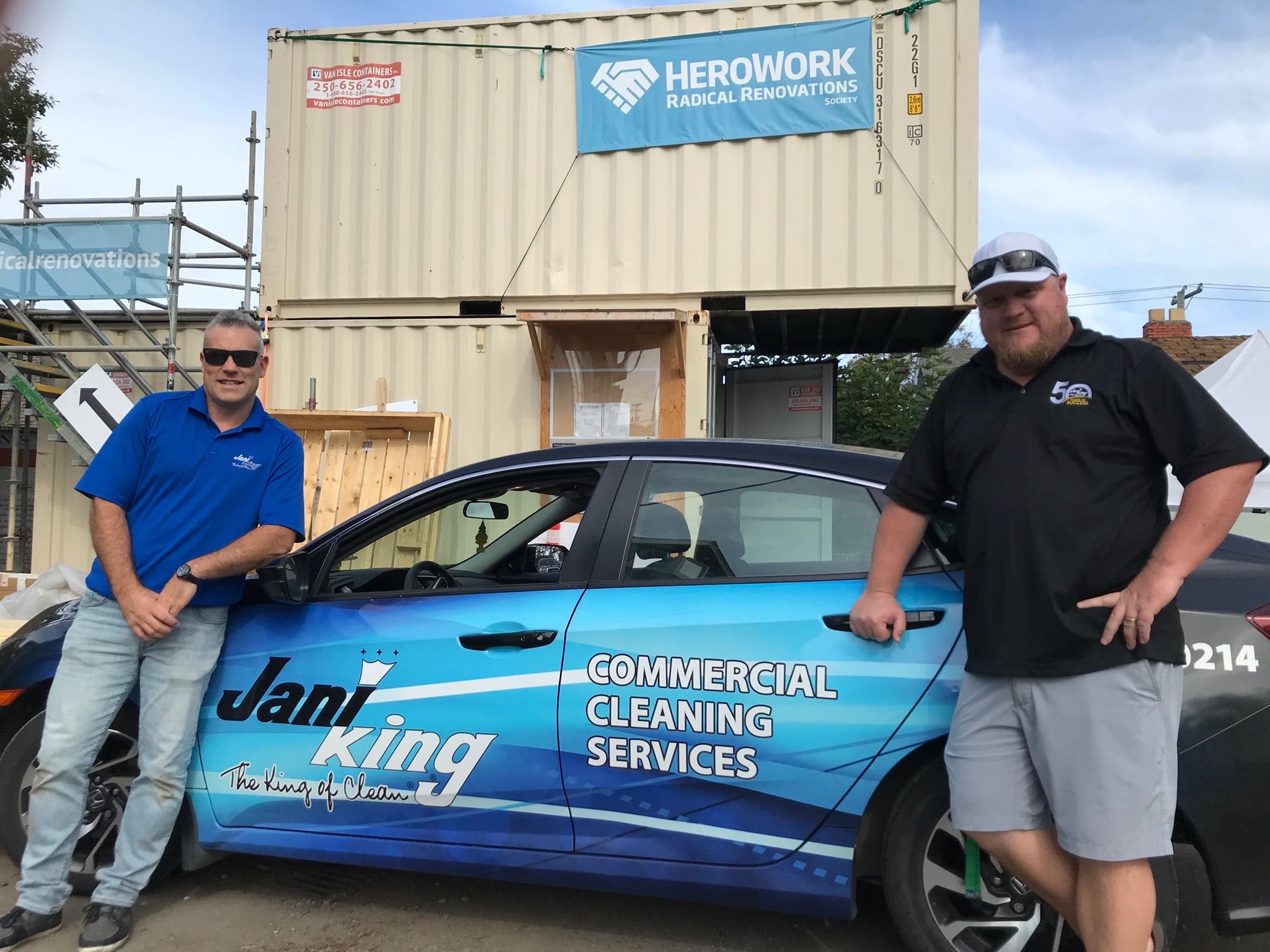 When HeroWork put out a call for cleaners, the Jani-King of Vancouver Island team jumped at the opportunity to offer their services. Known for their Radical Renovations, HeroWork brings together dozens of businesses and volunteers to help charities in Victoria transform their spaces.
"Giving back to our local community is important to our team," says Chris Westlake, Regional Director of Jani-King of Vancouver Island. "When we saw HeroWork's request looking for cleaners we knew we wanted to get involved."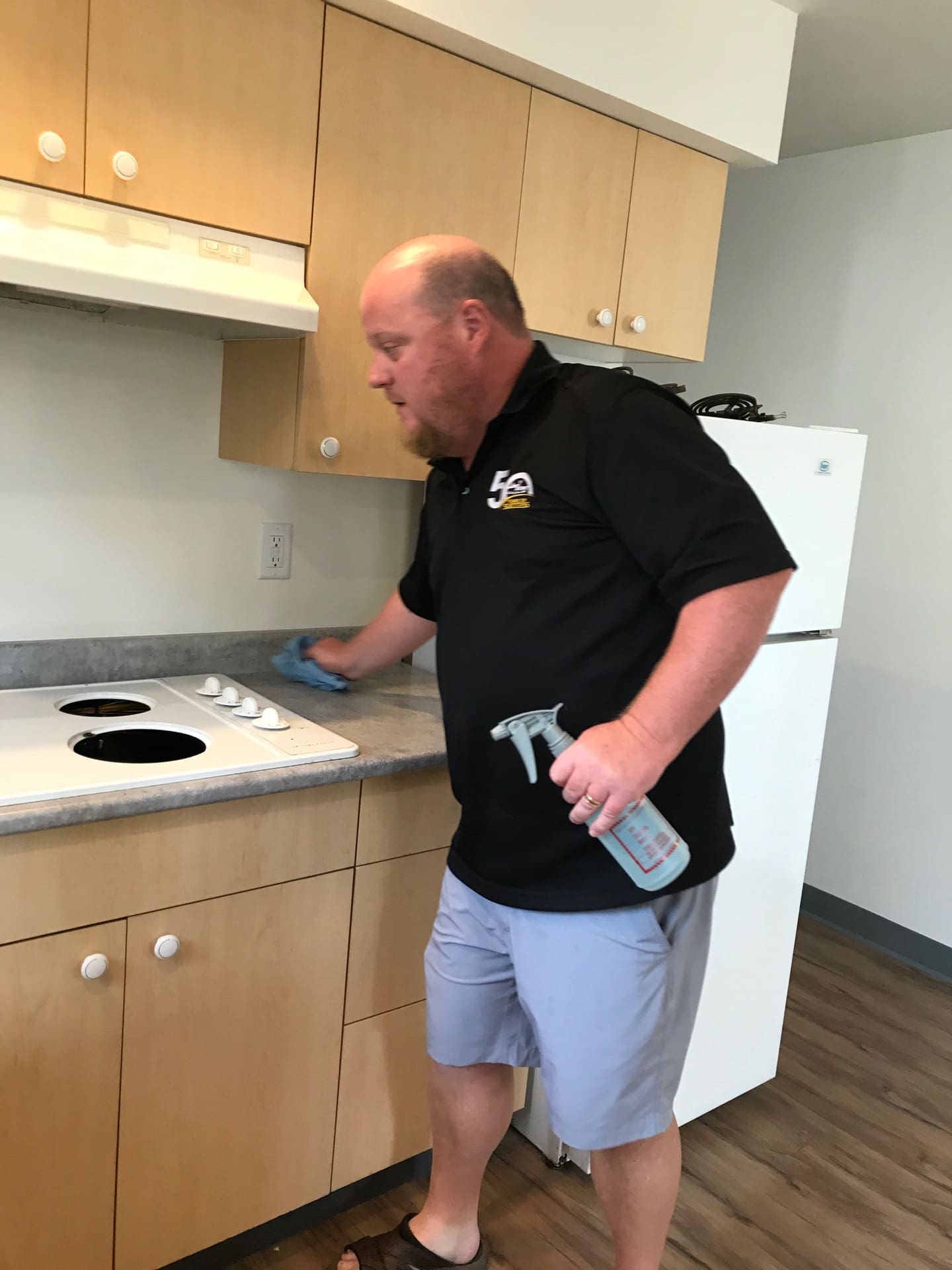 HeroWork's most recent project, transforming the Kiwanis Young Family Centre, is well underway. The massive renovation will increase the Y's Young Moms Program's capacity to offer safe, affordable and supported housing opportunities for single mothers and their young children.
Interested in learning more about this great charity? Visit HeroWork's website.