Do not ignore the importance of those sparkling surfaces underfoot.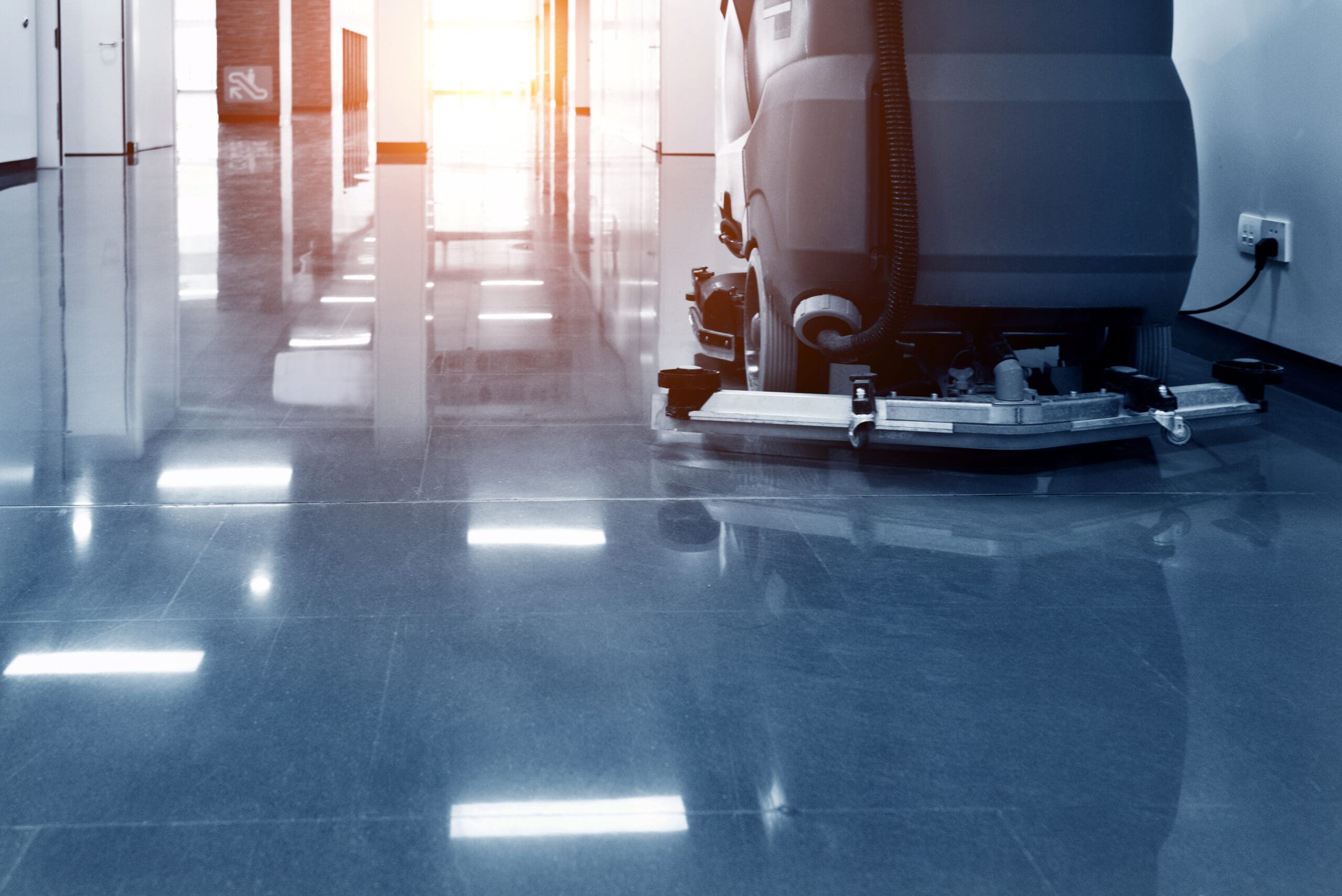 Remember that feeling of surprise you got when you pushed a piece of furniture around at work and couldn't believe the supremely fresh colour of the carpet or flooring underneath? It's a fact: You can vacuum or clean your work floors enthusiastically, but you'll never get them looking or smelling as good as new, and that's exactly what the expert floor and carpet cleaning teams at Jani-King of Manitoba will do for you!
Your commercial floors are an expensive part of your workspace and just about the first thing clients see when they come through the door. Tired, stained, dirty floors make a terrible impression and can weigh heavily in a client's decision not to return, no matter how wonderful your product or service is. Bring in the commercial cleaners at Jani-King, who are professionally trained to meticulously manage floors of all types: carpet, tile, marble, granite, wood and more. They understand which eco-friendly cleaners to use on which surfaces and what equipment will get the job done efficiently and thoroughly.
A polished and shiny surface for all to admire is not the only reason you want to keep your floors pristine. Despite your best efforts, carpets will trap nasty things like allergens, dust, dirt and mold, which can affect the air quality for all those who have to work in it. In addition, you and your staff might have become accustomed to strange odours lurking in the carpet, but your clients will certainly smell them. Rest assured, Jani-King's floor cleaning regime utilizes the latest technology to ensure a quick-drying time after battling even the most obstinate carpet stains and messes.
Hiring professional carpet and floor cleaning experts saves you time and money, allowing one less thing for you or your staff to manage, and you'll extend the life of your floors by skipping your ineffective DIY efforts. In addition, you'll gain peace of mind knowing you're investing in the beauty of one of the most expensive company assets visible to your clients. Jani-King will happily work with you on a daily, weekly, or monthly floor cleaning schedule that fits your needs, so reach out to the experts today for a quote and guarantee those sparkling first impressions for your clients as they walk through the door!
For more information or a cleaning quote from Jani King, click here and get your commercial space – and its floors – in the shiniest condition they have ever known!