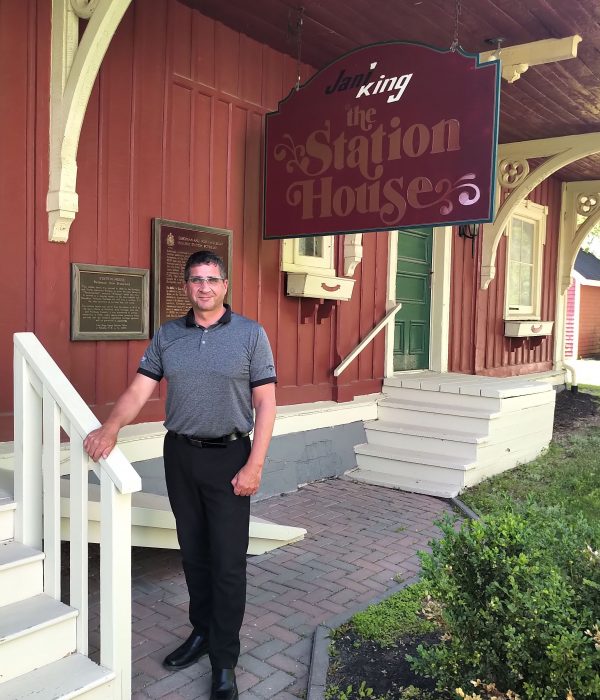 If you have worked with Jani-King in Atlantic Canada you are no stranger to the McNamara family name.
Ed, Robert and Steve McNamara are a team of brothers that have been the authorized Jani-King Master Licensee for Nova Scotia since 2010.
As Regional Director for Nova Scotia, Ed has been leading the Nova Scotia Region. Ed works alongside 44 Jani-King Franchisee Partners and a team of experienced Regional office staff.
We are very excited to announce that the Trio have expanded their operations in Jani-King to include the New Brunswick and Prince Edward Island territory.
Heading up this new venture is Robert McNamara who many know for his role as Jani-King Canada's National General Manager. Last month, Robert assumed his new position as Regional Director of Jani-King New Brunswick/PEI after more than 12 years working with the National Office team.
"Robert is a true leader and has contributed so much to the Jani-King system during his tenure as National General Manager," says Murray Oxford, President. " While Robert will no longer be working out of the National Office, we're happy that he remains a valuable member of our Jani-King family. I share in Robert's excitement as he takes on the opportunity of expanding the firm foundation built by Penny and Myles Milligan."
Robert, his wife Laura, and the McNamara family have been integral to the growth of Jani-King in Nova Scotia. They are eager to support and provide opportunities for over 20 Franchise Owners throughout New Brunswick and Prince Edward Island.
" I look forward to the new role and I want to say thank you to Myles and Penny for this opportunity. During their more than two decades as Master Franchise Owners of NB/PEI they have grown and developed the Jani-King brand in this territory, building strong relationships with communities, business members and Franchise Owners," says Robert. " I look forward to taking that strong foundation and continuing its growth. We have a great regional office team as well as a group of great Franchise Partners who are making my transition positive and fun."
Congratulations to Robert, Ed and Steve on this expansion! We look forward to working together to continue to build the proven Jani-King system in New Brunswick and Prince Edward Island.