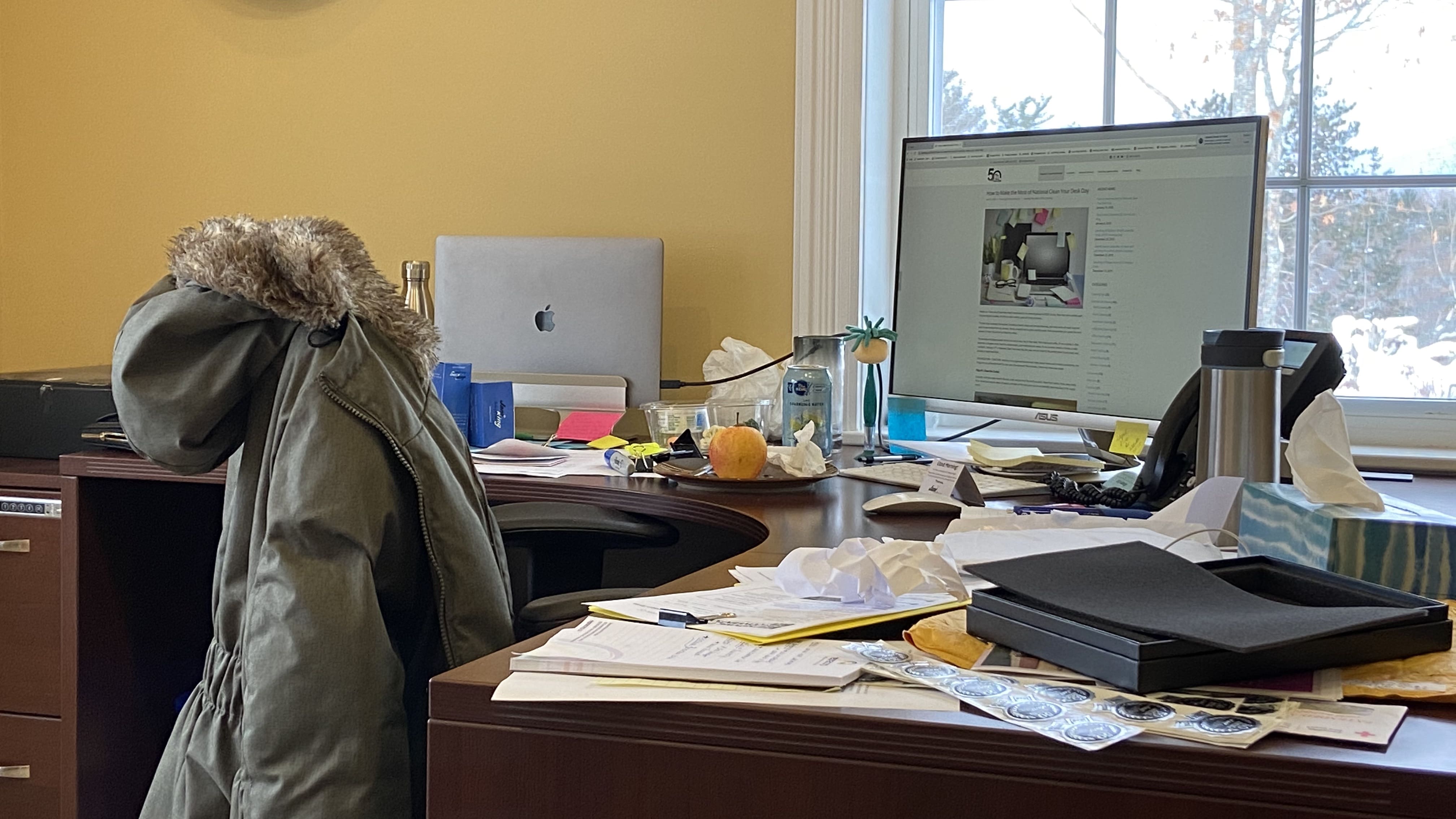 Hands up – was one of your New Year's resolutions to be more organized in 2020? Us too. Now that we've settled back into our regular routines, it's time to start making good on those promises.
The first step is always the hardest. Deciding where to begin can be overwhelming, and since we're all super busy we want to see results from our actions. Here's a helpful hint to pick a starting point: think about where you spend the most amount of time. For a lot of us that's the office.
The average employee spends almost six hours every day at their desk. With that much traffic, it's no surprise it often becomes a disaster zone. Don't be embarrassed, you're definitely not alone. It's so common there's a holiday to help combat it. January 13th is National Clean Your Desk Day this year, and we think it's the perfect place to jumpstart your journey to organized bliss.
ORGANIZATION = FUNCTION. Working in an organized environment helps reduce stress and increase productivity, two things we can all benefit from! So, how can it be achieved? We've broken it down into three easy steps.
Step #1: Clear the Clutter
Consider what you really need to do your work, and get rid of the stuff you don't. Wash dirty dishes, throw away trash, file or shred the massive stack of papers, and take all the extra pens you've accidentally been hoarding to the supply room.
If your office is fortunate enough to have commercial cleaning services, you may have seen a sign like this. Having your desk free of clutter allows cleaning professionals to do a better job for you. If this is your scenario skip to Step #3, but if you're on your own here's the next move…
Step #2: Wipe Down Surfaces
Now that you've uncovered your desk, it's time to clean. Don't forget the mouse, keyboard, and phone. These are common areas for germs to hide, and nobody wants to be sick. Using microfiber cloths and high-quality cleaning products will ensure that you're making the most of your cleaning.
Now, time for the fun part…
Step #3: Make it Your Own
You spend a lot of time at your desk, so why not make it an enjoyable experience? Personalize your space by adding framed pictures, succulents, or other small accessories. Just be careful not to go overboard, you don't want it to become cluttered (again).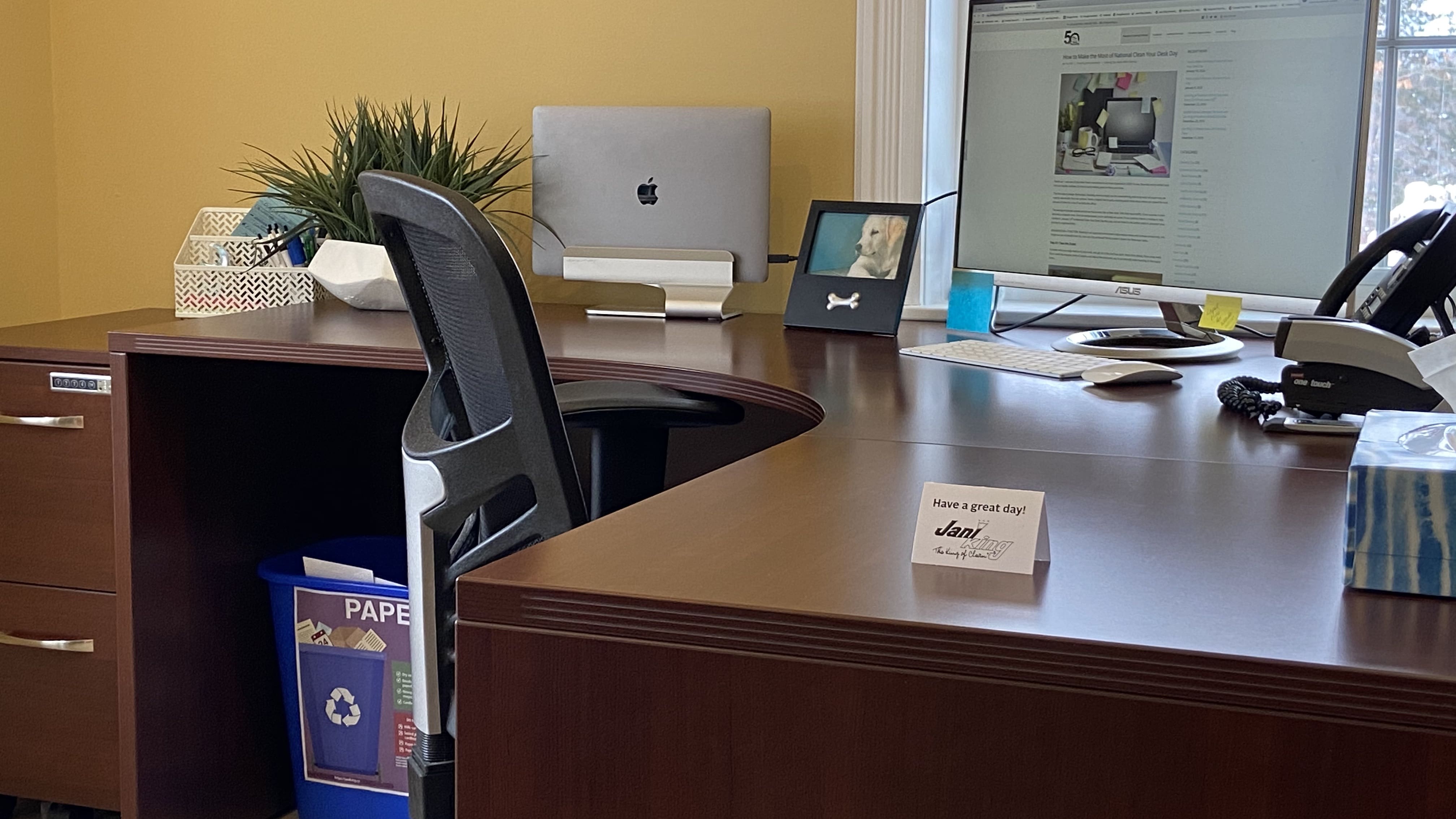 Voilà, you're done! That's one thing off the resolution list, now if only going to the gym were this simple…