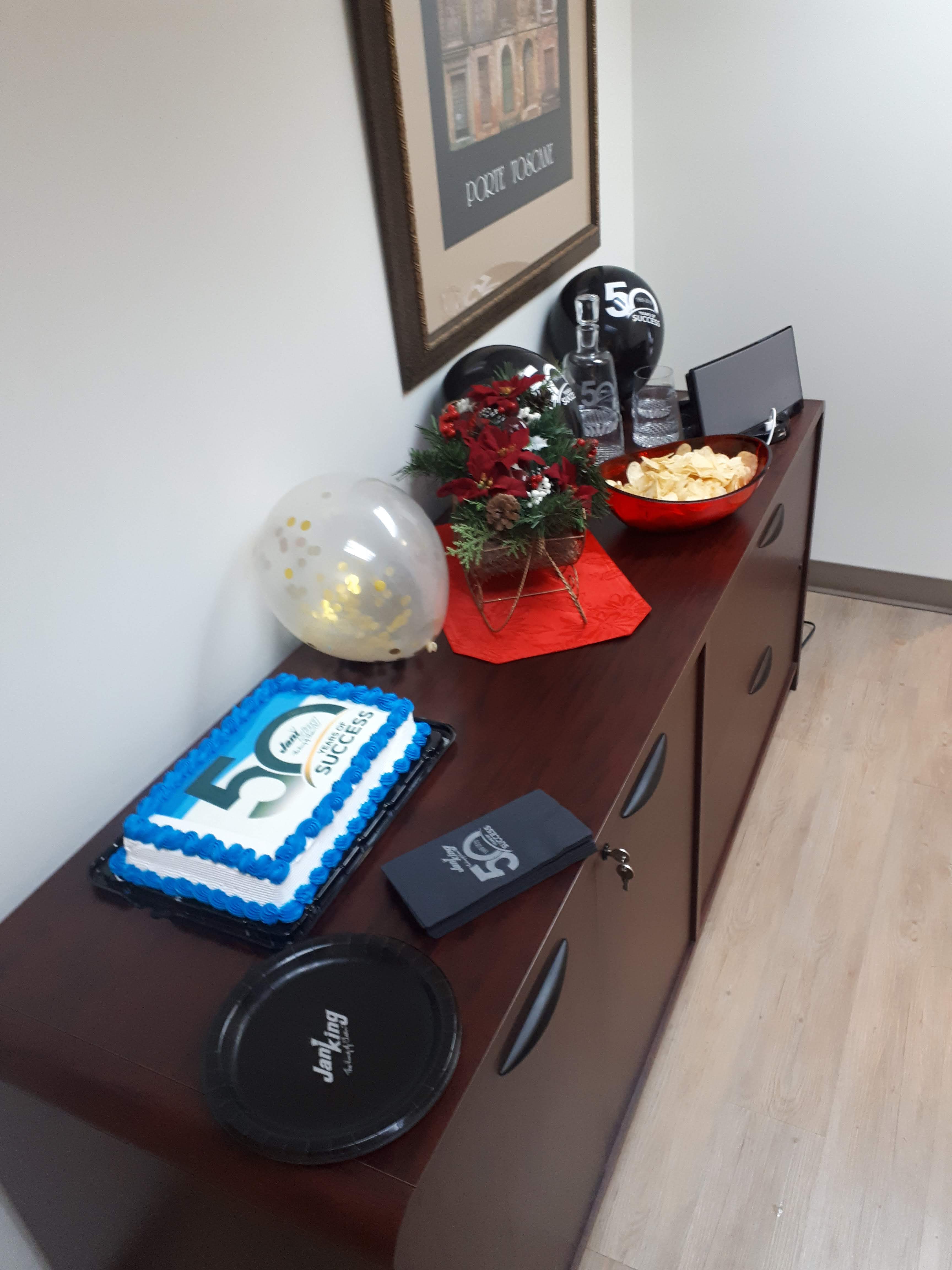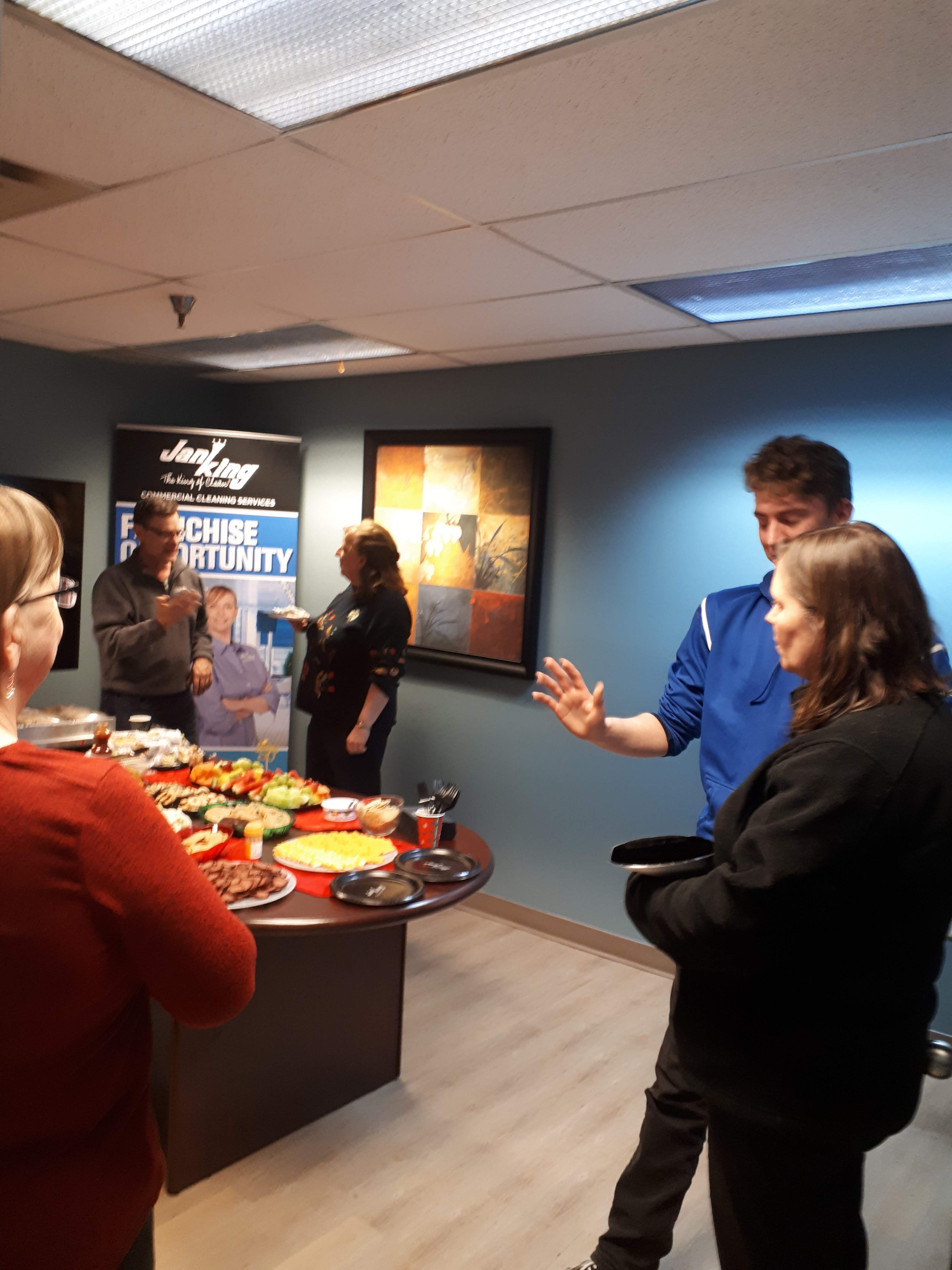 Halifax, Nova Scotia- 2019 was a year of celebration, with many Regions hosting events in honour of Jani-King's 50th Anniversary. The final event of the year wrapped up the celebrations with a bang.
Franchisees, suppliers, and Jani-King National Office Staff were invited to join Ed McNamara and the entire Nova Scotia team at the office. The gathering created a great opportunity for people to build and strengthen relationships in a relaxed setting. Guests were treated to a huge selection of tasty and healthy treats.
Topping off the event was the Regional Office officially being named Jani-King's Crown Region. The Nova Scotia office deservedly earned this title for their outstanding participation in Jani-King Canada's 2019 Franchisee Contest. Murray Oxford, President of Jani-King Canada, presented the team with a trophy to honour their huge achievement.
"Thank you to everyone who came to our event, it was a great way to end the year," says Ed. "We couldn't have accomplished what we did without the hard work of our dedicated Franchisees and staff- you guys are the best! Here's to another great year in 2020."