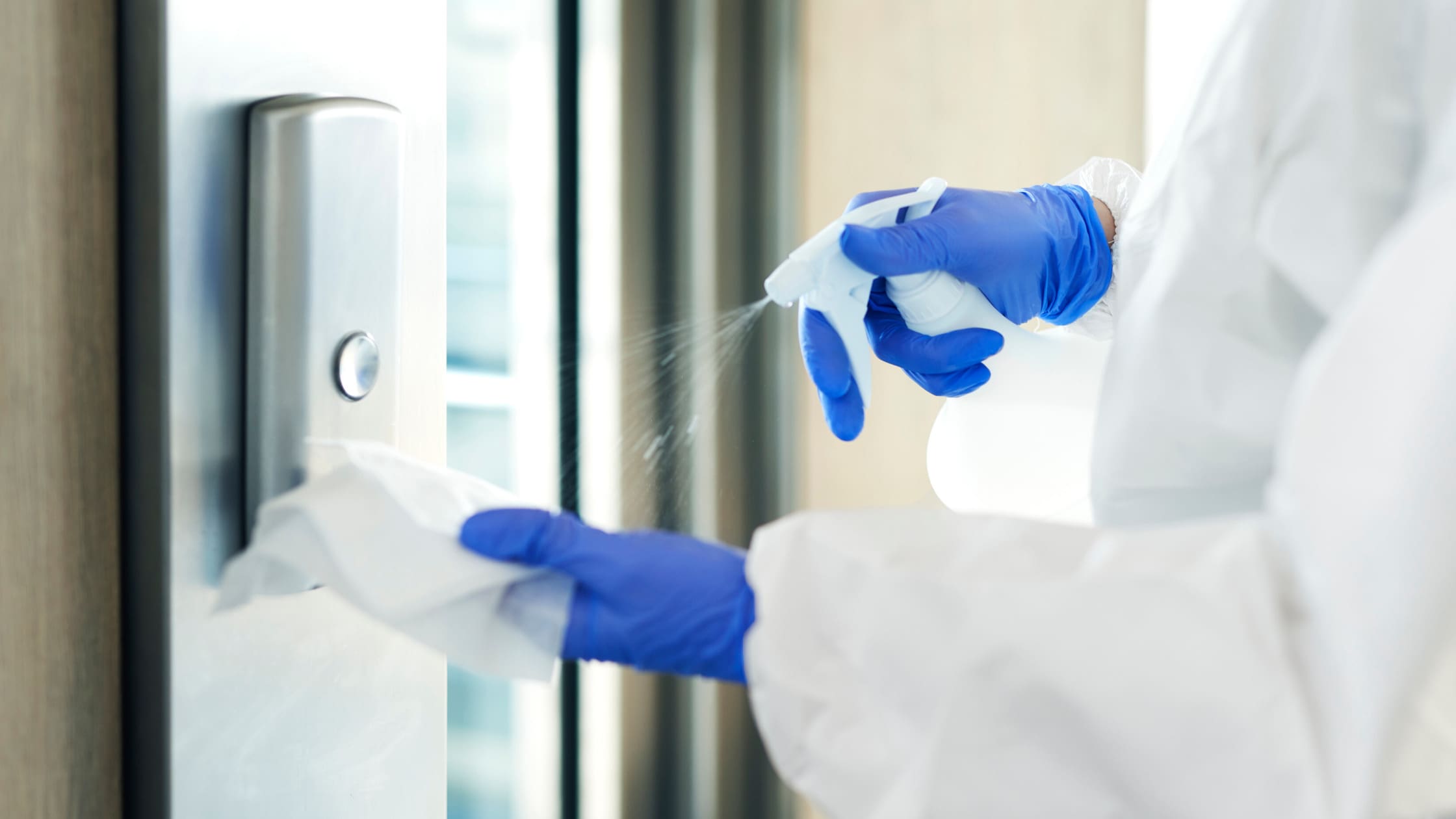 Did you know Coronaviruses are one of the easiest types of viruses to kill? Removing germs through the cleaning and disinfecting process can minimize contamination and slow the spread of infection.
Cleaning versus disinfection – do you know the difference?
Cleaning refers to the removal of dirt and impurities (including some germs) from surfaces. Dirt, debris and bodily fluids like oils from fingerprints must be removed by cleaning prior to disinfecting.
Disinfecting works by using chemicals to kill germs on surfaces. The use of a proper chemical will kill germs remaining on surfaces after cleaning and reduces the risk of spreading infection.
When cleaning, follow the standard sequential cleaning process: top to bottom, left to right, least contaminated to most contaminated. Use cleaners and water to pre-clean surfaces then apply an approved disinfectant to frequently touched surfaces and objects.
Which high touch surfaces should you focus on?
At home:
Bathroom fixtures
Phones, electronics, remotes
Door handles
Tables and countertops
Kitchen appliances
Light switches
In the office:
Phones, keyboards, mice
Desks and chairs
Printers
Microwaves
Handles and door knobs
Elevator buttons
How do you know if a disinfectant is effective against the virus?
Health Canada has published a list of hard surface disinfectants that are likely to be effective for use against COVID-19. You can find the list here. Remember to always follow instructions on product labels and wear proper PPE when using chemicals.