Jani-King Donates PPE to the Ottawa Mission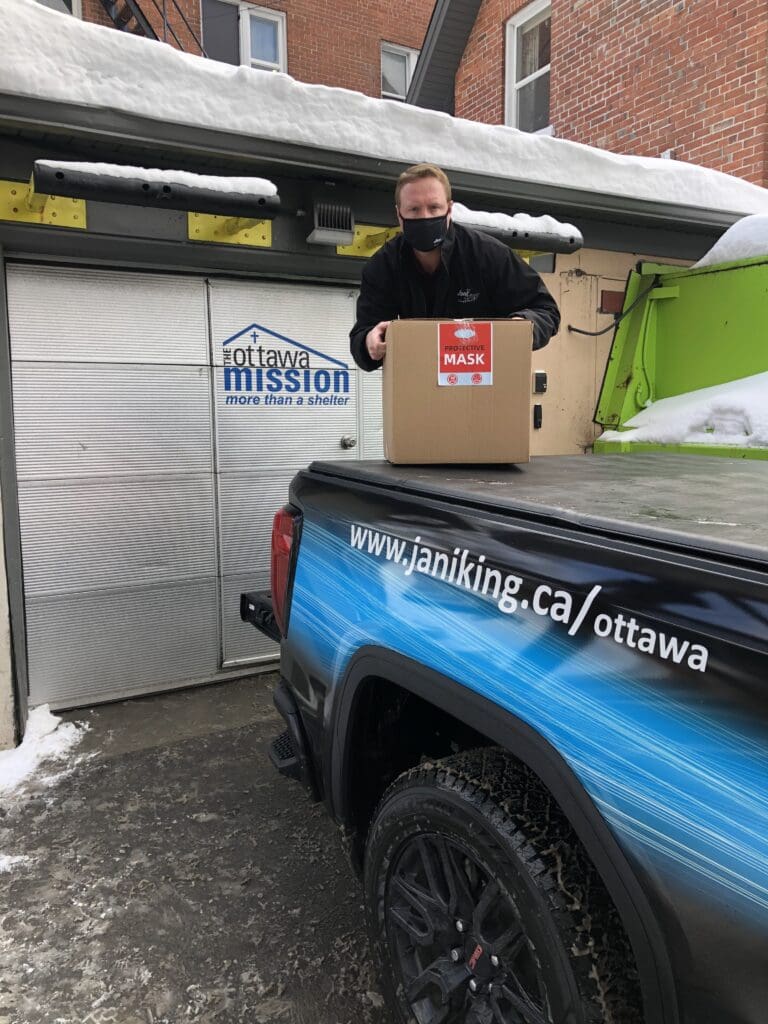 When the Jani-King Ottawa team learned the Ottawa Mission was looking for donations, they jumped at the opportunity to help. "Giving back to our community is very important to us," says Nathan Oxford, President and Regional Director of Jani-King Ottawa. "We are very happy to donate $2,500 worth of PPE to the Ottawa Mission."
Across Canada over 200,000 people experience homelessness. These people are a particularly vulnerable group. Factors such as age, underlying medical conditions and the inability to avoid crowded places can increase the risk of severe illness.
Many of the recommendations to prevent COVID-19 may be difficult for a person experiencing homelessness to do.
"Hopefully this donation of masks and hand sanitizer will help support the great work the Ottawa Mission is doing during these challenging times. We encourage everyone to fight the spread of COVID-19 however you can," says Nathan.
The Ottawa Mission has been helping people for over 100 years. The Mission provides not only food, clothing and shelter, but a wide variety of life-changing programs to help people regain their dignity. These programs include addiction treatment, education, job training, employment services and medical care.
Interested in learning more about this charity? Visit the Ottawa Mission's website.