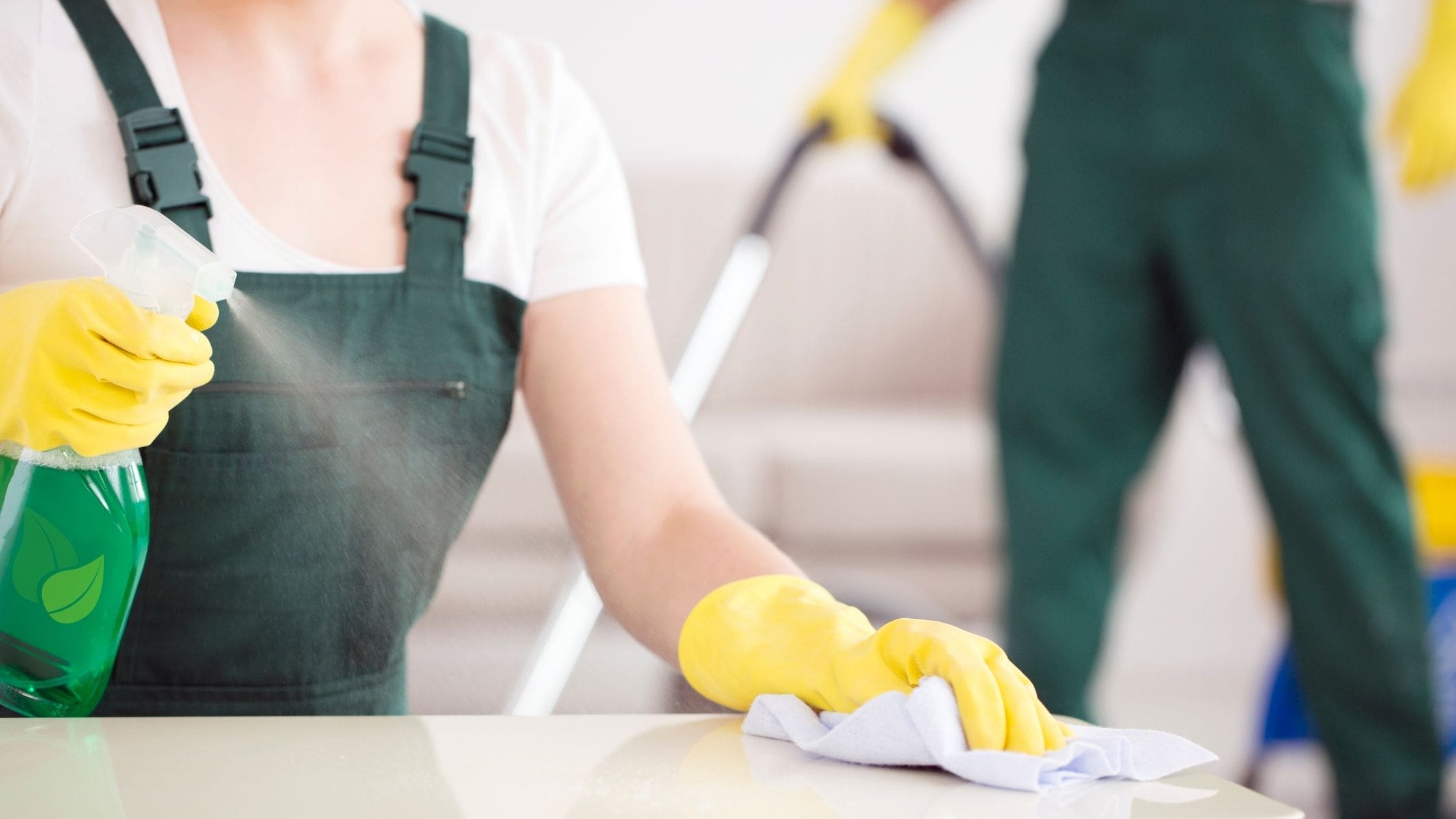 Earth Day was first celebrated on April 22, 1970 when twenty million Americans took action to demonstrate against the serious health impacts of years of industrial development. Fifty years later, more than a billion people around the world participate making Earth Day the world's largest environmental movement. 
As with most recent events, Earth Day 2021 looks a little different. Organizations like EARTHDAY.ORG are moving celebrations online by hosting digital summits. Participating in virtual events is a great way to learn more about environmental responsibility both in your home and at work.
Did you know that some of the most common cleaning products used to clean your commercial space could have negative impacts on employees, clientele and the environment? Earth Day is the perfect opportunity to perform a review of your office cleaning methods to ensure you're making sustainable choices. Here are some tips to help start a green office cleaning program.

Go Green with Cleaning Products
At Jani-King, it's our goal to provide clients and Franchise Owners with safe and eco-friendly cleaning products. When choosing cleaning chemicals, look for the EcoLogo certification. This helps identify products that have been independently certified to meet strict environmental standards.
Myth: Green Products Don't Kill Germs.
With an increased focus on cleaning and disinfecting, you may believe harsh chemicals are the only way to kill germs. This is not true. Health Canada has approved EcoLogo certified products like VERT-2-GO Saber for use against COVID-19. Disinfectants can be powerful without harmful chemicals, you just have to look.
Choose the Right Tools and Equipment
In addition to cleaning products, selecting the right tools and equipment is an important consideration in a green office cleaning program. High efficiency equipment like carpet extractors, microfiber cleaning systems, automatic dilution systems and pressure washers can help reduce the impact commercial cleaning has on the environment.
When it comes to vacuum cleaners, they're not all equal. If you're looking to create the healthiest environment possible for staff and visitors, look for vacuum systems equipped with HEPA/ULPA filters. These filters remove and trap particles, helping prevent the spread of airborne contaminants.
Small Changes = Big Impact
Every year, ten million trees are used to manufacture toilet paper. Small changes like using paper products and garbage bags made from recycled materials can make your office space more environmentally friendly. Speaking of garbage, ensure your office has a recycling program. Recycling diverts waste from landfills, conserves resources, saves energy, feeds a green economy and contributes to healthier communities. It's one of the best ways we can make a positive environmental impact.
Myth: Green Cleaning Services Cost More.
Many commercial businesses believe that green cleaning will cost them more than normal cleaning systems. If done correctly, a green cleaning service is generally cost neutral, or in some cases less expensive than ordinary systems. Professionally trained and experienced green cleaners know what products and methods to use to ensure performance is not sacrificed when making the switch to eco-friendly cleaning practices.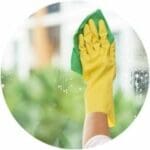 Take Action to Protect the Planet
Feeling inspired? Implementing what you learn on Earth Day, every day, helps drive positive action for the planet. Contact Jani-King to learn more about our green office cleaning services.