Located in Kingston, the Partners in Mission Food Bank has been providing nourishment for families in the community since 1984. The food hamper program offers milk, eggs, fruit, vegetables, non-perishables and more to locals in need. As a food distribution centre for the area, the Partners in Mission Food Bank also donates surplus provisions to over twenty local hot meal and shelter programs in the Kingston area.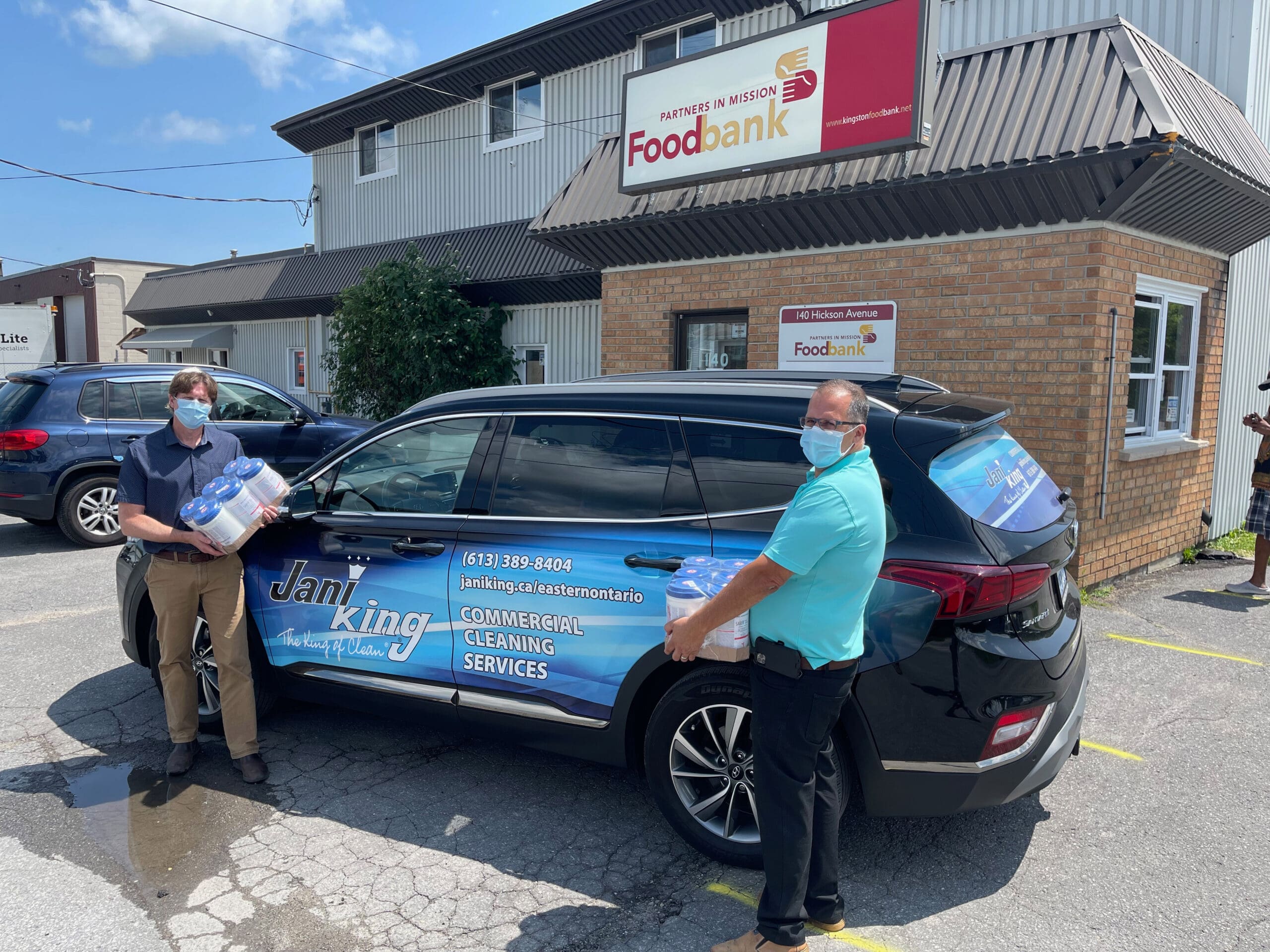 When Jani-King learned the Food Bank was looking for support, the team jumped at the opportunity to help by donating disinfecting wipes to keep the site clean and disinfected.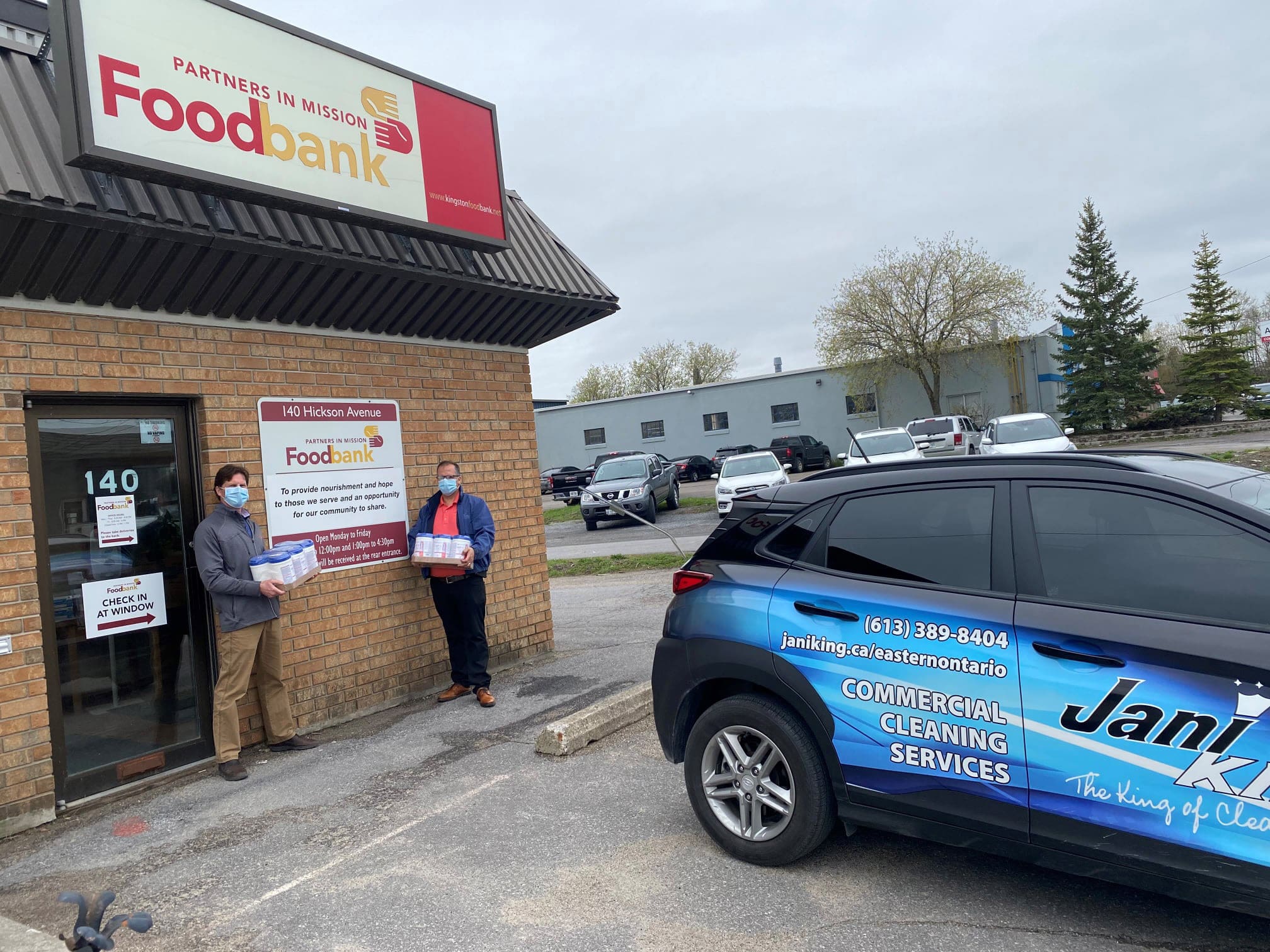 "We appreciate the great work the Kingston Food Bank does in our community," says Jerry Silveira, Regional Director of Jani-King of Eastern Ontario. "Hopefully this donation will help support the essential work they are doing during these challenging times. We're always happy to give back to our community!"
In Ontario, over half a million people use a food bank, 33% of which are children. If you'd like to get involved, visit feedontario.ca for more information.