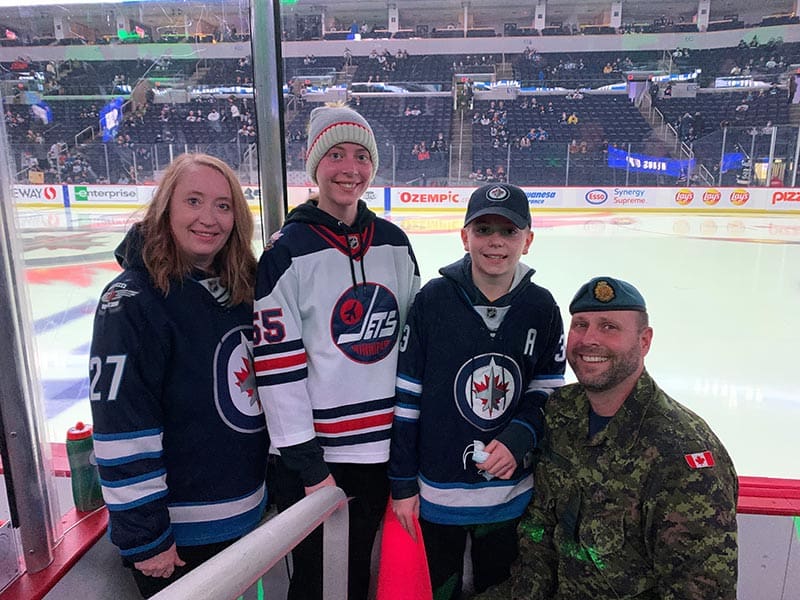 Saturday, November 13 marked the Annual Canadian Armed Forces (CAF) Night at the Canada Life Centre in Winnipeg. As part of this initiative, the Winnipeg Jets invite season ticket holders to donate their seats to deserving military members for the special game dedicated to their service.
Jani-King was proud to donate their seats. "Giving back to the community is important to our team," says Bill Cole, President and Regional Director of Jani-King of Manitoba. "We want to show our support and appreciation for all the Canadian Armed Forces do for our country. Donating our tickets was the least we could do."
If you'd like to get involved, there's still time. From November 18-28, the Jets will be auctioning off limited edition, military-themed jerseys and goalie masks worn during the pre-game warm-up. Proceeds from the auction will be distributed to the Military Families Fund, the Air Force Heritage Fund, Soldier On and the RCAF Foundation. Visit Auctions.NHL.com for more information.