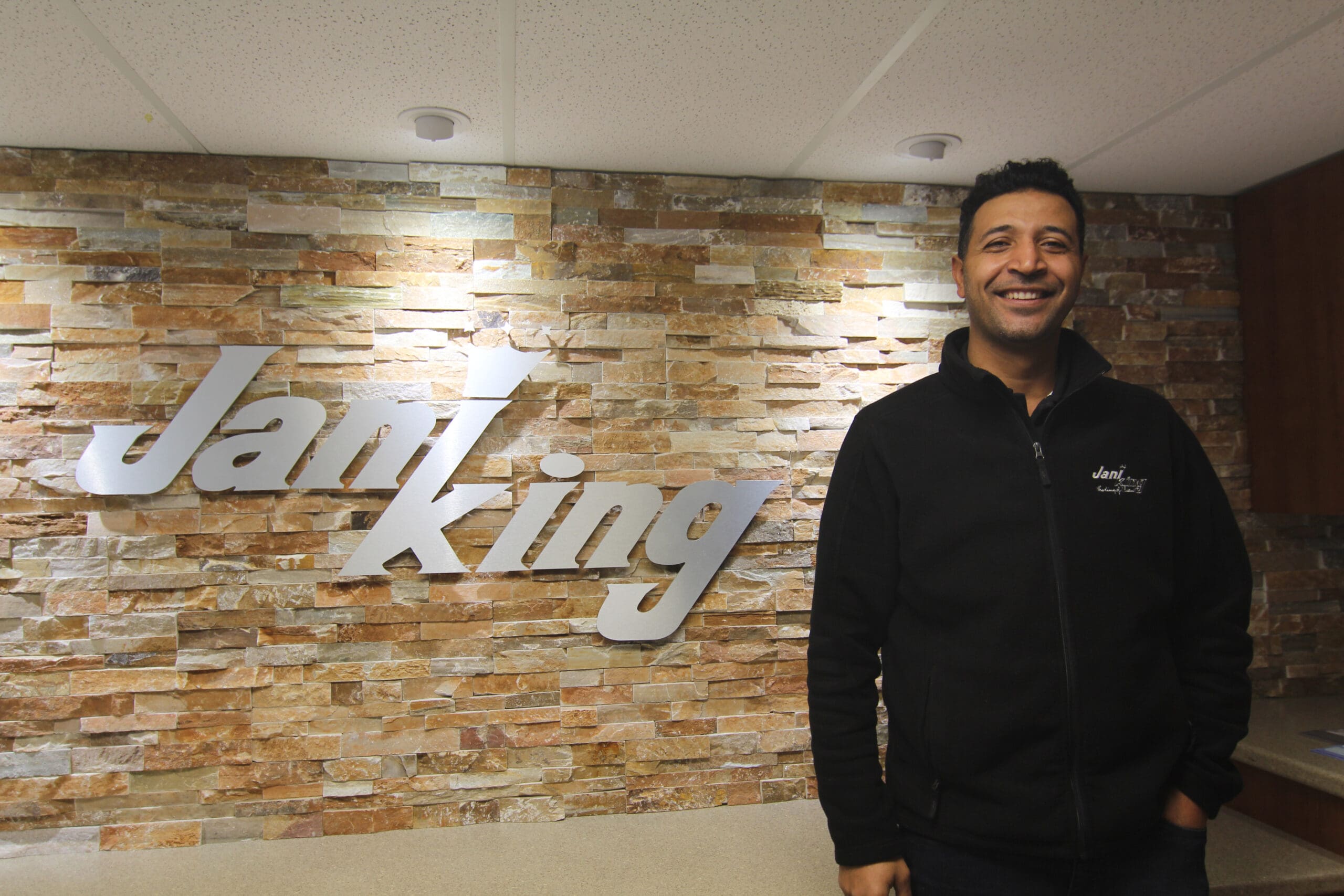 Meet Jani-King Franchise Owner Mohamed El Wekil. Mo operates his commercial cleaning business full-time in Ottawa.
When did you start your Jani-King franchise?
I bought my Jani-King license in 2014, this will be my 8th year as a Franchisee.
What interested you in the Jani-King franchise model?
Before I purchased my Jani-King franchise, I worked with another Franchise Owner. I learned about the industry, how to do the work and even met the Regional Office team. Becoming a Jani-King Franchise Owner was the best decision, the transition was very easy. I am so happy that I took the leap and encourage others to buy their own franchise!
What are your favourite aspects of owning a Jani-King franchise?
Owning a Jani-King franchise allows me to help people, including my family back home in Egypt. It also gives me the freedom to set my own schedule. I always try my best to do good work and build strong relationships with my customers.
Even though I own my own business, I don't like to think of myself as a "boss." I believe in treating my employees well and enjoy getting to know them more over a cup of coffee.
My franchise worked throughout the pandemic doing lots of extra work disinfecting client facilities. I learned a lot during this time thanks to the support of the Regional Office. They were very knowledgeable and treated me with respect, it felt like we worked as a team.
What are your favourite types of accounts/customers?
I operate my franchise full-time with the help of several employees depending on the size of job. I like all types of accounts and won't say no to anything, however my favourites are construction sites and trailers.
What is something we might not know about you?
I moved to Canada in 2012. I'm a salsa dancer and singer. I also enjoy football (soccer), traveling and history. I hope to continue to grow my business and bring in more customers!
Jani-King of Ottawa is the Official Cleaning Partner of the Ottawa Senators® and Canadian Tire Centre™.  Request a quote or call (613) 744-3755 to learn how Mo and the team can help with your cleaning needs.