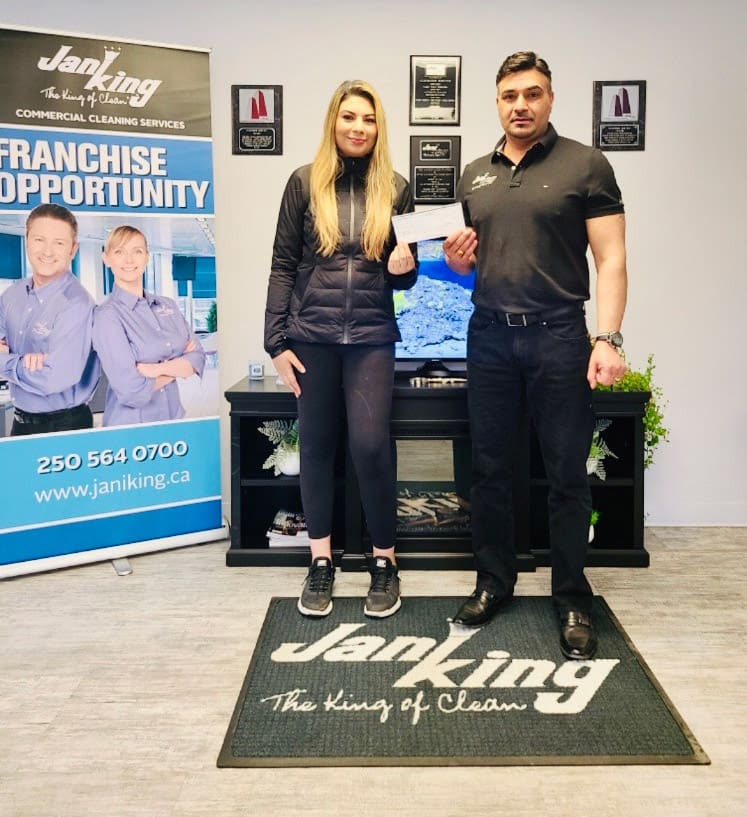 The Jani-King of Northern British Columbia team would like to congratulate Henna Pawar, daughter of Franchise Owner Ranjit Pawar, on her scholarship award. Henna is enrolled in the Bachelor of Social Work Program at the University of Northern British Columbia.
"I have always wanted to become a Social Service Worker and I am over halfway there," says Henna. "I understand how hard it is to work and complete classes during the pandemic, that's why I wanted to make sure that other students were taken care of. Over the last few years, I have successfully helped staff at the College of New Caledonia set up a food bank that assisted students that could not afford food."
"We are so proud of Henna and all she has accomplished," says Paul Suran, Regional Director of Jani-King of Northern British Columbia. "She is a great student, hard worker and true role model to those around her. Henna devotes so much time to helping others, we're happy to be able to help her with this scholarship award."
"My ultimate goal is to work at the University Hospital of Northern British Columbia as a Social Service Worker," explains Henna. "I would like to continue to assist individuals in their daily lives as well as advocate for a better quality of life. I have always believed that one person can make a difference and I would like to be that one person that strives to make a positive difference in my community."
Congratulations Henna! From everyone at Jani-King, we wish you all the best in your future endeavours.