As Spring approaches, take the time to deep clean your office or hire a professional cleaning company.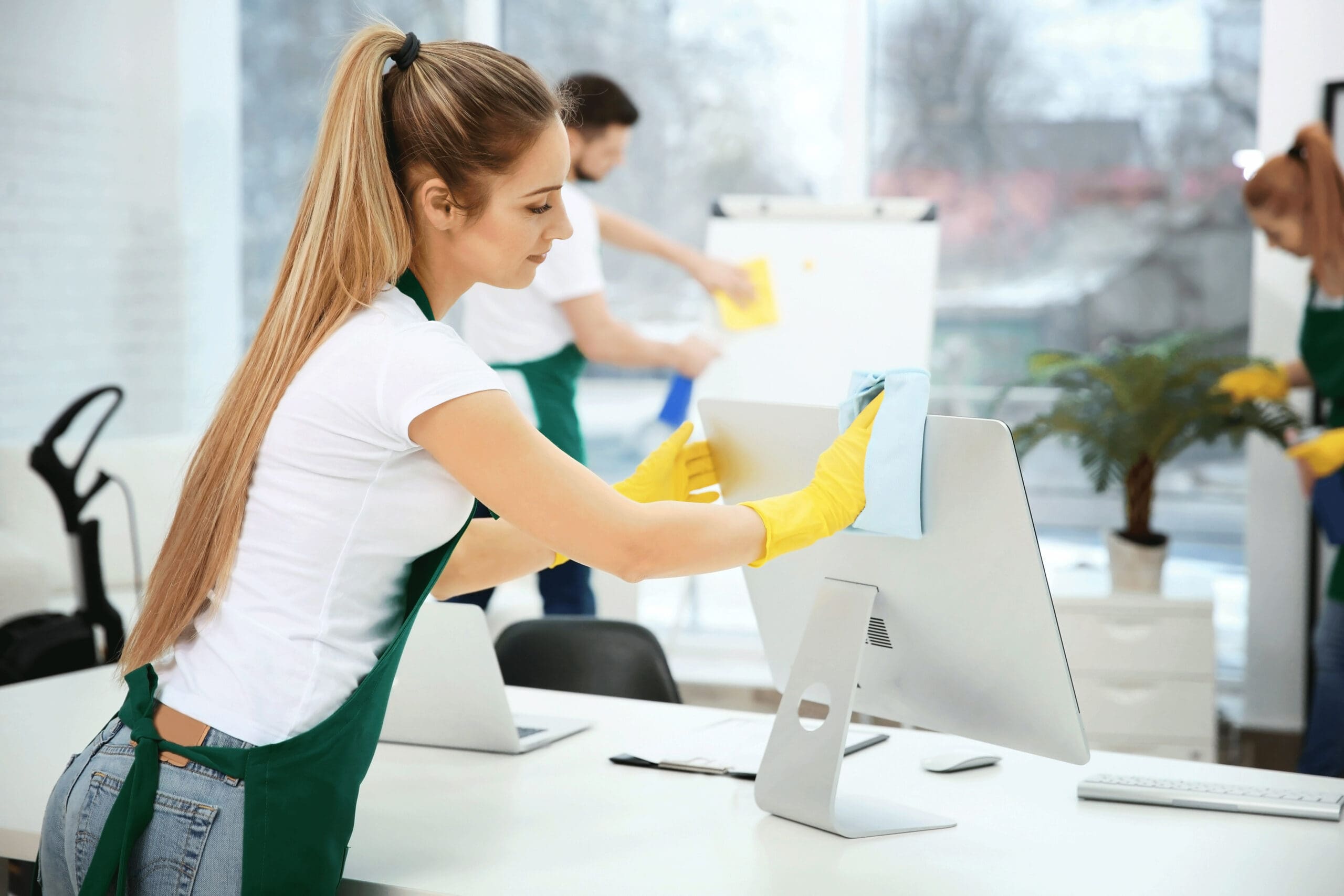 As the snow melts away and we all begin to deep clean our homes, it's also time to consider a spring office cleaning. Although it can be a daunting job to clean the office, you and your coworkers will feel more productive when coming to a clean workspace. To avoid being overwhelmed by Spring cleaning your office, follow these simple tips.
Start with your Desk
When you walk into an office, most people notice the desks, especially if they aren't very tidy. Take the time to declutter and organize your desk. This could involve throwing out pens that no longer work, shredding papers you don't need, and straightening any other files and items on your desk so they look clean and organized. Once you've done the organizing, you can start to deep clean by wiping everything down. If cleaning isn't for you, consider hiring a cleaning service to take on this job.
Next, Computers
Offices these days are filled with computers, and with computers comes a bunch of dust. Wipe down the screens and the backs of your computers, and don't forget the hard drive. Consider purchasing canned air dusters to spray on the keyboard and motors to blow away all the dust and dirt.
The Breakroom
To make the office cleaning job as easy as possible, break it down by areas, and maybe start with the breakroom, often the dirtiest. If you don't hire professionals for the whole office clean, you might want to contact a cleaning service to deep clean the kitchen and breakroom. While cleaning this room, empty the fridge and cupboards and give everything a good wipe down and disinfect all surfaces, as you never know what kind of bacteria could be growing. If there is an oven and microwave, get those rubber gloves out to scrub those.
Don't Forget the Conference Room
Typically the conference room isn't used daily and therefore can be forgotten. Take a moment to go through this room and wipe the chairs, tables, and whiteboards. Check to make sure all whiteboard markers still work and the eraser is clean enough to use.
Do Yourself a Favour
Forget spending hours cleaning the office; do yourself a favour and contact a professional office cleaning company. After all, these people are the pros and have the perfect spring clean checklist, which includes organizing and tidying wires and carpet cleaning.