A true story told by a Jani-King franchisee, Negusu Gebru.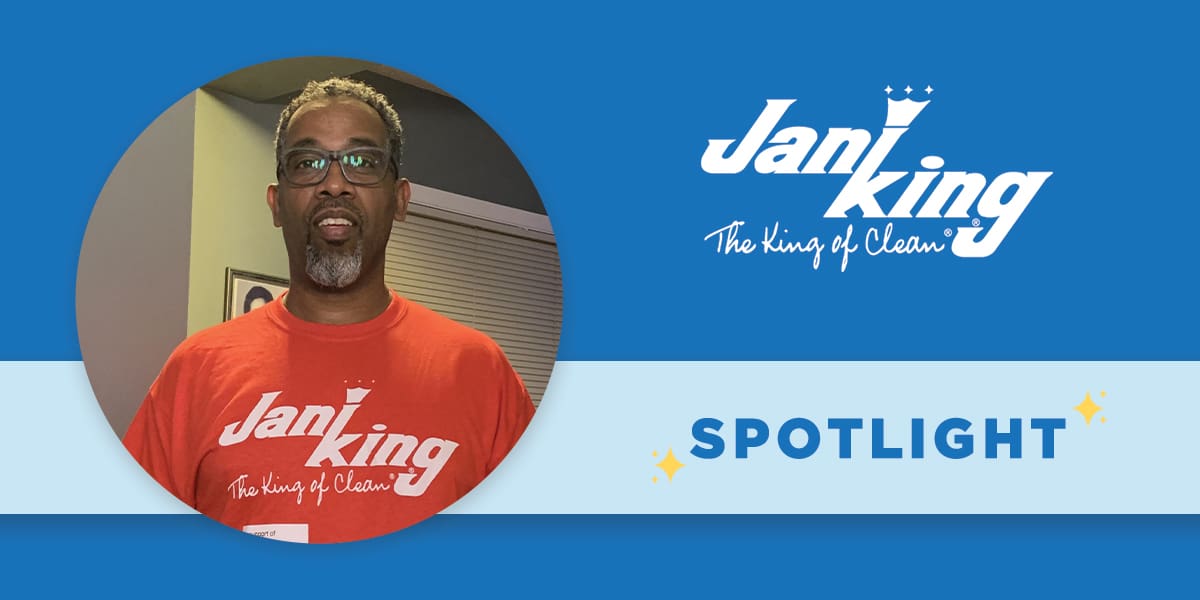 The Beginning
This tale of loyalty began in September of 2008 when Negusu Gebru purchased his first Jani-King franchise in Manitoba. He left his career in retail to put all of his efforts into providing a deeper clean for a wide range of businesses. He started with cleaning restaurants but quickly dove into commercial cleaning jobs, like post-construction cleaning. Now, Negusu specializes in cleaning in the hospitality industry and is working with an infamous establishment – The Manitoba Club, established in 1874, is the oldest private club in western Canada. He also worked closely with the Winnipeg Regional Health Authority. This would start a thirteen-year journey for Negusu with Jani-King.
Negusu explains one of the reasons why he enjoys working with Jani-King of Manitoba, "Even in the pandemic we are not affected because we are still being demanded, we are glad we helped."
The Mentorship
To gain the trust of a stranger, you must provide proof and remain consistent throughout the relationship. That is something you can come to expect from the President and Regional Manager, Bill Cole – Jani-King of Manitoba. Having accountability from the President validates a trusting and open relationship. You can see this with consistent quality checks for every janitorial service provided. This team works fluidly together to provide quality cleaning services. The team does this by trusting each other and listening to what would make the company better.
Negusu elaborates, "They ask us for our feedback, and so we work together. And he [Bill Cole, President & Regional Manager] has a good team too. Crystal, Chris, and his salespeople, they are really good."
The Flexibility
There is a lot of value given when a company provides flexibility to grow into the person you want to become. In the beginning, Negusu would work days and nights to grow and succeed when first purchasing his franchise. Now, it is time to take a step back and slow down. During his thirteen-year career, Negusu has assisted his friends and former employees to start their own franchise, taking pride in helping his community and providing restaurant cleaning services for Manitoba.
Negusu now has more time to spend with his family. He reminisces about how this flexibility helped him, "That's the best thing I love about this job. During the day, when my kids were small, I was at home; I was there for them. Then my wife, after working for the day, was home in the evening and I'd do what I needed to do."
The future is bright for Negusu and his family, thanks to the Jani-King difference.
Our helping hands stretch farther than commercial cleaning but into the hearts of our franchisees and employees. Going the extra mile for our franchisees ensures that they will go the extra mile for customers. Through loyalty and trust, you can achieve any personal goal you may have. Do not take it from us – take it from Negusu, "I think I'm going to stay until I retire because this is the best work."
We have a wide range of cleaning services to help you reopen the doors of your business. From disinfection to sanitizing, we are the experts in a deeper clean for Manitoba. Contact us today to see how we can build your cleaning schedule.