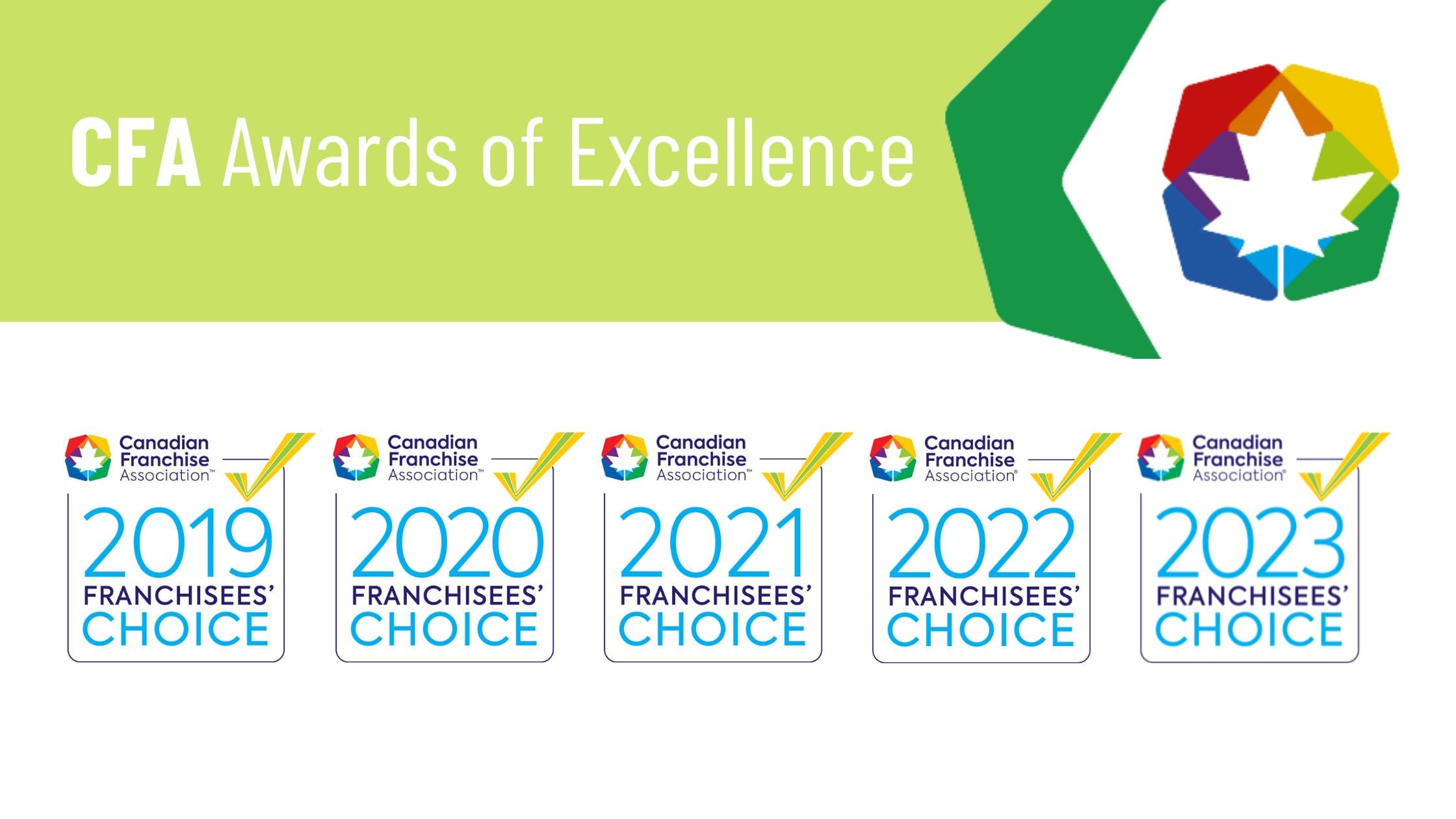 Jani-King was named as a recipient of the Franchisees' Choice designation during the 2023 Canadian Franchise Association (CFA) National Convention in Niagara Falls, Ontario. This is the 13th year for the Franchisees' Choice Designation Program.
The Franchisees' Choice designees are CFA member franchise brands who voluntarily took part in an independently administered survey. This year, more than 60 CFA member franchise brands participated in the survey. Franchisees were asked to assess their franchisor in key areas of the franchise business model including the franchisee selection process, franchisee information package, leadership, business planning, marketing, training and support, as well as ongoing operations and the relationship between the franchisor and franchisee.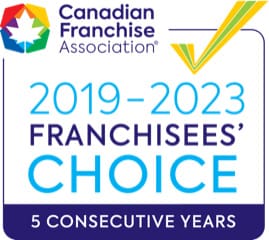 "Jani-King is honoured to receive the CFA Franchisees' Choice Designation for the fifth consecutive year," says Nathan Oxford, Vice President of Jani-King Canada. "A very special thank you goes out to all of our franchise partners who submitted feedback through this year's survey."
In the due diligence process of investigating a franchise opportunity, speaking with existing franchisees about the opportunity being explored is essential. For prospective franchisees, the Franchisees' Choice Designation identifies that a franchise brand has received a solid endorsement through its satisfaction ratings from its franchisees. The 2023 Franchisees' Choice Designees are representative of the spectrum of franchise opportunities and the diversity and standard of excellence of CFA members.
"We celebrate Franchisees' Choice Designees for exemplifying franchising's core principle of working in partnership, sharing success and Growing Together™," says Sherry McNeil, CFA President & Chief Executive Officer. "Our congratulations go out to this year's Franchisees' Choice Designees on receiving this outstanding vote of confidence from their franchisees."
About the Canadian Franchise Association

The Canadian Franchise Association helps everyday Canadians realize the dream of building their own business. CFA advocates on issues that impact this dream on behalf of more than 700 corporate members and over 40,000 franchisees from many of Canada's best-known and emerging franchise brands. Beyond its role as the voice of the franchise industry, CFA strengthens and develops franchising by delivering best-practice education and creating rewarding connections between Canadians and the opportunities in franchising. Canadian franchises contribute over $100 billion per year to the Canadian economy and create jobs for almost 2 million people. Learn more at www.cfa.ca or www.FranchiseCanada.online.