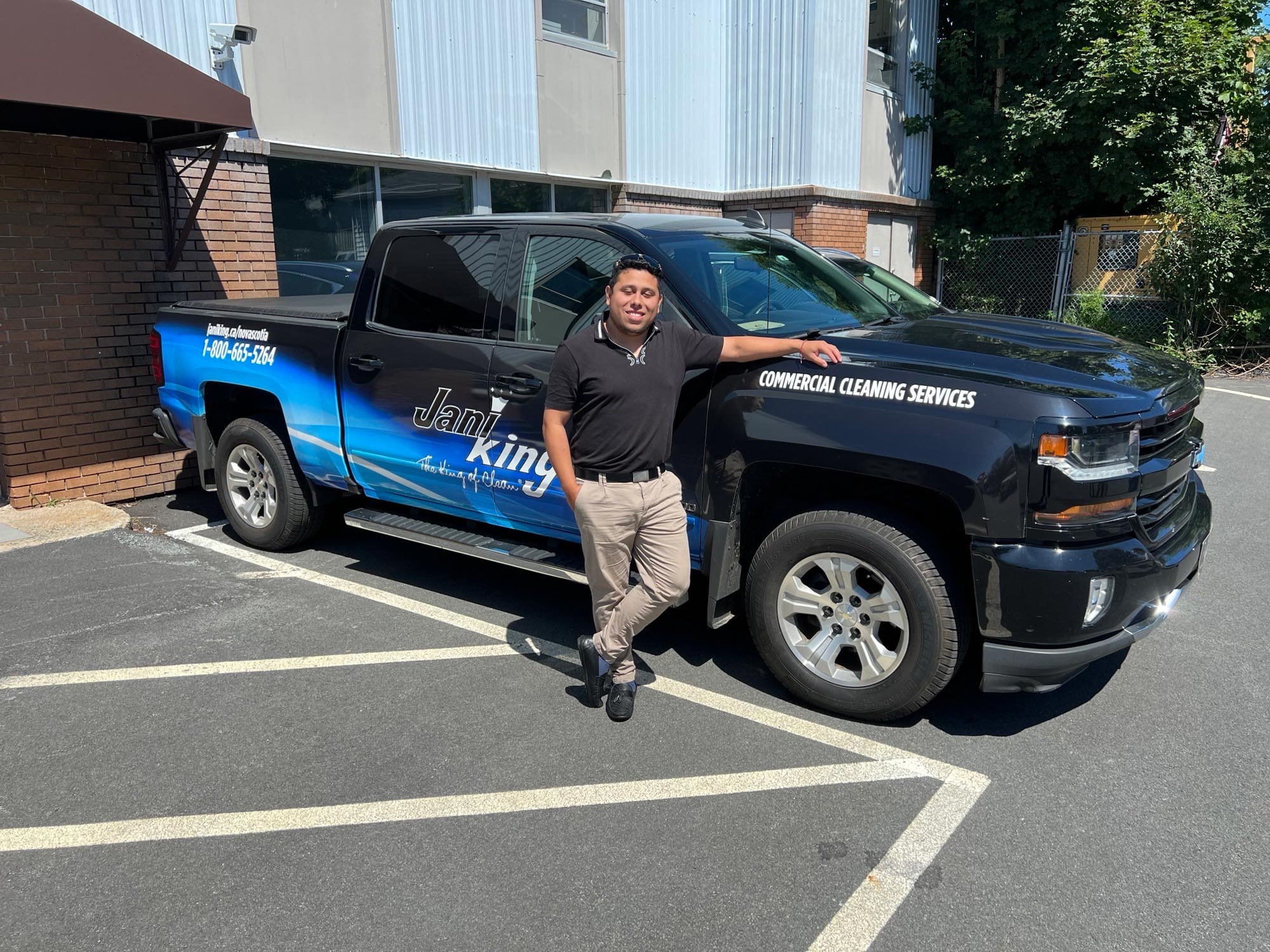 Buckle up, everyone! The Jani-King New Brunswick team is bringing the excitement to the streets with their latest addition to the fleet – a jaw-dropping, head-turning vehicle wrap! Victor De Leon Jr., the proud Franchise Owner, is ready to make a lasting impression as he cruises through town in style. Thanks to the Jani-King Nova Scotia Regional Office, Victor's wrapped vehicle is a visual representation of his unwavering commitment to delivering top-notch cleaning services. The vibrant design not only catches the eye, but also speaks volumes about the professionalism and excellence that Jani-King stands for.
Hold onto your seats because the excitement doesn't end there! The Jani-King team is already working on another stunning vehicle wrap to add to their ever-growing fleet. With each new addition, they are spreading the Jani-King brand further, making a bold statement about their unrivalled cleaning services. So, keep your eyes peeled when you spot Victor cruising around town in his attention-grabbing Jani-King vehicle, and make sure to give him a wave.
The Jani-King team is proud to showcase Franchise Owners and their dedication to excellence. These eye-catching vehicles serve as a reminder that whenever you see that shiny Jani-King vehicle, you can trust that exceptional cleaning services are just a phone call away. Whether it's a sparkling office, a spotless hotel, or a pristine retail space, Jani-King is there to make it happen.
Join us in celebrating Victor's incredible achievement, and stay tuned for more thrilling updates as Jani-King continues to make its mark across New Brunswick and Nova Scotia!