Protect your flooring investment; don't let dirt gain ground!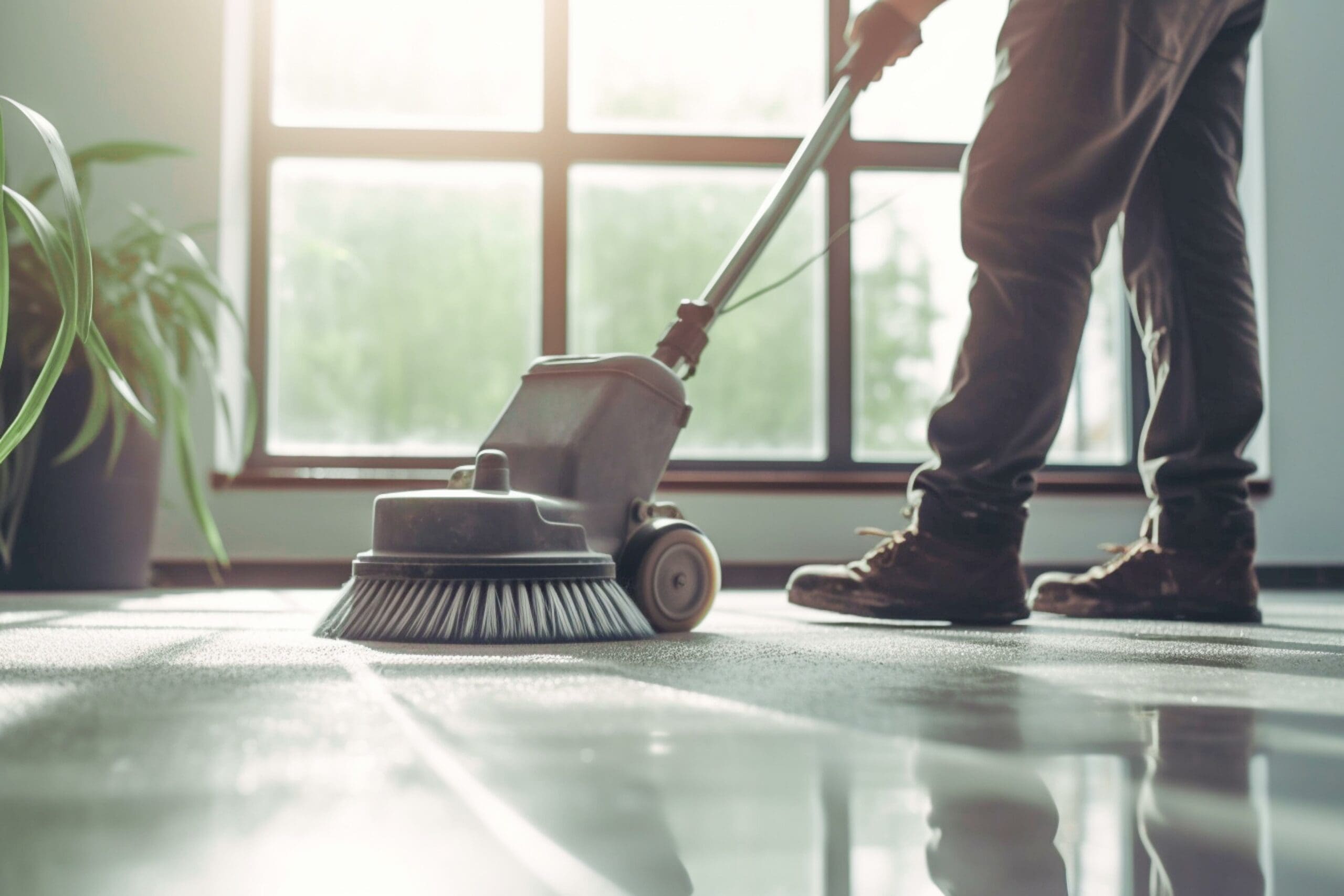 Whether you manage an office, restaurant or car dealership, the floors are one of your biggest (and most visible) investments. When someone walks into your space, they notice the condition of your flooring, even if it's subconsciously. As a business, it's essential to have sparkling clean flooring as it may be the first and only impression of customers and clients.
Foot traffic brings in salt, dust, dirt, and grime, and in addition to making your floors look dirty, they can (over time) lead to safety hazards. As debris builds up, it can cause the flooring to lose its slip-resistant qualities. Hiring a professional cleaning company can help eliminate the risk of injury by using the appropriate products to keep it from becoming slippery. In addition, professionals know which products are safe for certain types of flooring, protecting your investment.
There is no other surface in your building that takes the abuse that flooring does. You've made a significant investment in quality flooring, but over time, you notice its appearance slowly (or quickly) degrading.
Three tell-tale signs that your floors might be due for a quality strip and wax:
You notice that even after your floors have been cleaned, they still appear dirty.
The floors are being damaged because the protective wax coating has worn off, and the raw floor is now exposed.
People are experiencing slips and falls at a rate higher than before whenever they visit your building.
A quality strip and wax not only instantly uplifts the appearance of your flooring but also protects it in the long run, thereby protecting your investment! If you notice any of the signs mentioned above and think your floor needs to be revived with deep cleaning and a fresh coat of quality wax, request a floor consultation today, and we can help.
Carpet Flooring vs. Non-Carpet Flooring
Carpet
Most people have yet to learn what lives in their carpets. It goes with the old saying, "Out of sight, out of mind." If there is a stain on your carpet, you will see it, but what about the dirt you can't see? On average, carpet can hold up to four times its weight and has up to 4000 times the bacteria in your toilet.
Over the years, visitors add to the growing infestation on your flooring. Regular vacuuming will promote a healthy carpet, but household vacuums don't have enough power to pull the deep-rooted dirt up. From a safety point of view, carpet is one of the highest risks for mould build-up due to its ability to hold moisture. With the advancement in cleaning services, many eco-friendly carpet cleaning options are available.
Non-Carpet Flooring
More businesses are moving away from carpet, especially in office buildings with constant foot traffic, but your floors are still at risk.
As dirt and everything else from the outdoors settles on your floors, discolouration begins. In addition to not looking great, if coarse particles get into the grain, your floor can be exposed to water, which is particularly harmful to wood floors. A commercial cleaning professional uses specific equipment and products to keep your floors looking brand new.
To protect the integrity of your flooring, keep it looking new, and for the safety of others, consider contacting a professional cleaning company.
Jani-King is locally owned and operated, serving Manitoba cities for over 25 years. We are committed to offering an 'above-and-beyond' professional cleaning service for all commercial properties; contact us today to find the perfect solution to your cleaning needs.