Jani-King Begins Fleet Green Transition with First Hybrid Vehicle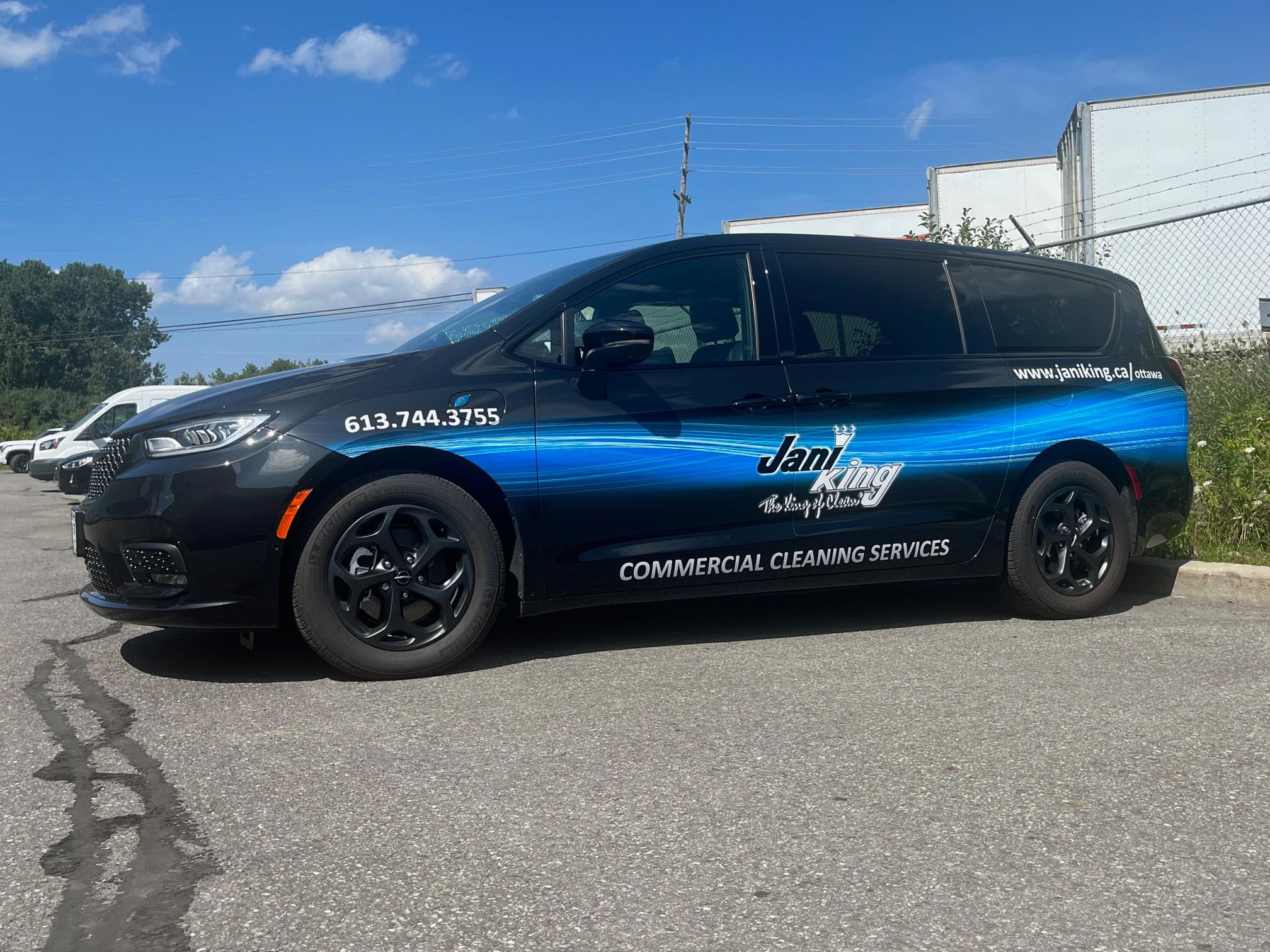 At Jani-King, we're committed to making responsible choices that not only benefit our business, but also contribute to a brighter, more sustainable future for everyone. Jani-King is the go-to company for environmentally friendly cleaning programs and products, but did you know that we go above and beyond to help reduce our environmental impact? We're excited to announce a significant step in our journey towards environmental responsibility: the purchase of a brand-new hybrid vehicle.
The 2023 Chrysler Pacifica PHEV marks the beginning of transitioning some of our vehicle fleet to electric vehicles. Why a hybrid?
1. Reducing our Carbon Footprint
By choosing a hybrid car, we're significantly reducing our carbon footprint. Hybrids combine the benefits of traditional gasoline engines with electric power, resulting in lower emissions and fuel consumption. Over a month in, we are still on our first tank of gas! This is a tangible way for us to actively contribute to a cleaner planet.
2. Cost Efficiency
Hybrid vehicles are known for their cost efficiency. While the initial purchase price may be slightly higher than conventional cars, the long-term savings are substantial. With improved fuel efficiency, lower maintenance costs, and potential tax incentives or rebates for eco-friendly choices, we're not only investing in the environment, but also in our company's financial health. Special thanks to our friends at Myers Jeep Dodge Ram Chrysler for a smooth transaction and helping us drive towards a greener future.
3. Employee Satisfaction
The Jani-King Operations Team is an essential part of our business. By providing a hybrid car, we're not only reducing their carbon footprint during their commute throughout Ottawa, but also enhancing the overall driving experience. Hybrids are quieter, smoother, and more comfortable, which aligns with our commitment to employee well-being.
We believe in leading by example, and this choice extends beyond our company. It sends a clear message to our customers and peers that we are taking real, tangible steps towards a more sustainable world. We hope to inspire others to make similar choices and join us in our mission.