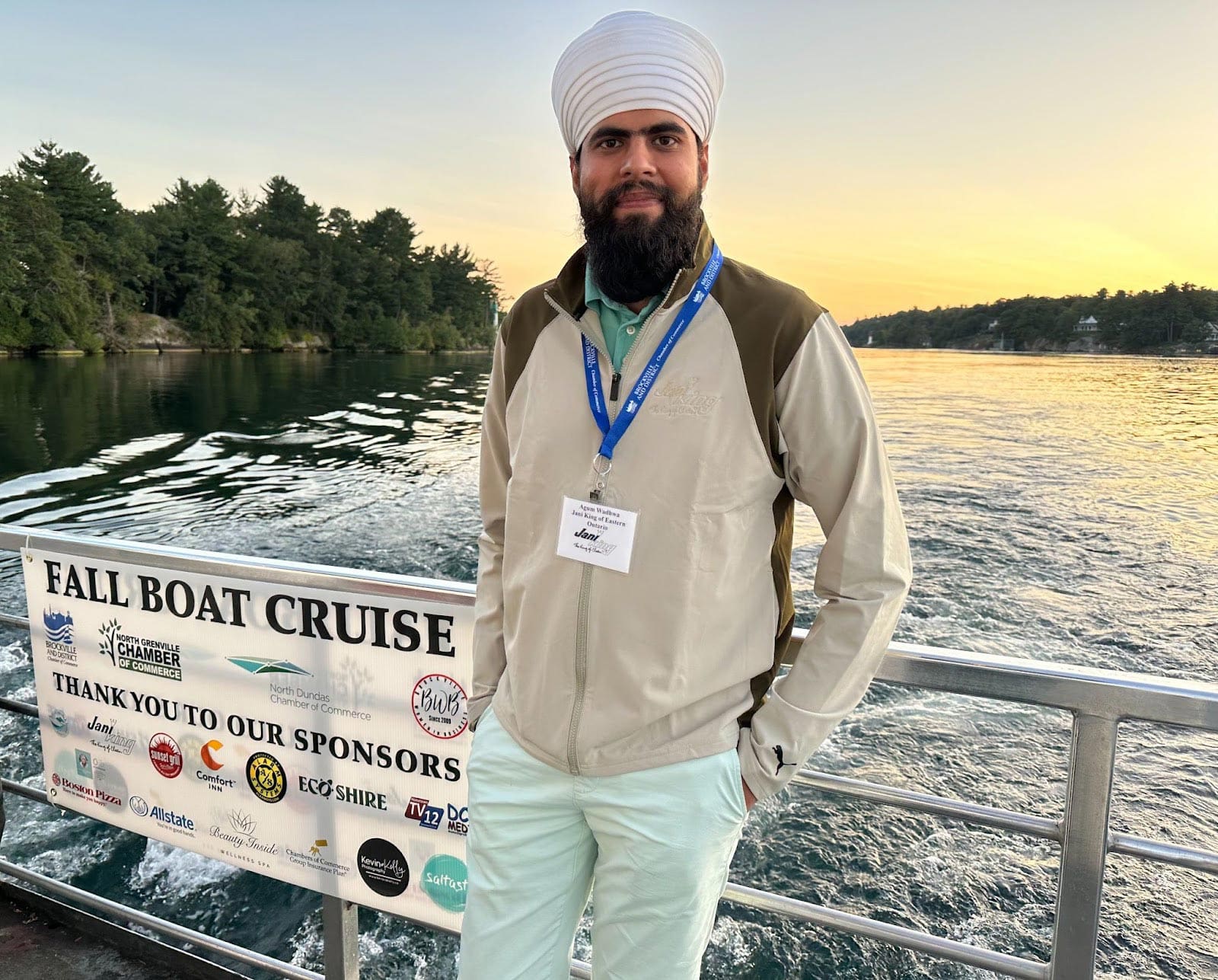 Introduction: At Jani-King of Eastern Ontario, community engagement is at the heart of our values. On September 14th, we had the privilege of sponsoring the Fall Boat Cruise, a spectacular event organized by the Brockville & District Chamber of Commerce in partnership with the North Dundas Chamber, North Grenville Chamber, and Brockville Women in Business. Our Social Media and Marketing Coordinator, Agum Wadhwa, had the pleasure of representing us at this event, and it was nothing short of extraordinary.
Setting Sail for Community Unity: The Fall Boat Cruise was a celebration of unity and partnership. By collaborating with other chambers of commerce and business organizations, this event brought together a diverse group of professionals, entrepreneurs, and community leaders. Our sponsorship was not just a demonstration of our support for the local business community; it was an opportunity to connect and build bridges across the region.
A Day of Networking and Connection: Networking is the lifeblood of business growth, and the Fall Boat Cruise offered a unique platform for meaningful connections. We engaged in insightful conversations, forged new relationships, and explored potential collaborations. These interactions are the catalysts for innovation and progress within our community.
Scenic Beauty Along the St. Lawrence River: As our cruise glided along the St. Lawrence River amidst the breathtaking scenery of the Thousand Islands, it was a reminder of the natural beauty that surrounds us. The beautiful islands and the crisp September air provided a picturesque backdrop for both business discussions and personal enjoyment.
Strengthening Community Bonds: Our participation in the Fall Boat Cruise underscores our commitment to the communities we serve. Strong communities are built on cooperation, support, and shared experiences. This event enabled us to strengthen our connections with local businesses, chambers of commerce, and professionals, reinforcing our dedication to the growth and prosperity of Eastern Ontario.
Looking Ahead: As we reflect on the success of the Fall Boat Cruise, we are excited about the opportunities that lie ahead. Community engagement is a journey, and at Jani-King of Eastern Ontario, we are eager to continue this journey of support, collaboration, and connection.
Conclusion: The Fall Boat Cruise was not just an event; it was a voyage of community building, networking, and shared experiences. Jani-King of Eastern Ontario is proud to have played a part in this exceptional day, and we look forward to the continued growth and prosperity of our region through collaboration and community engagement.