Explore the critical factors that make Jani-King of Manitoba the best fit for you.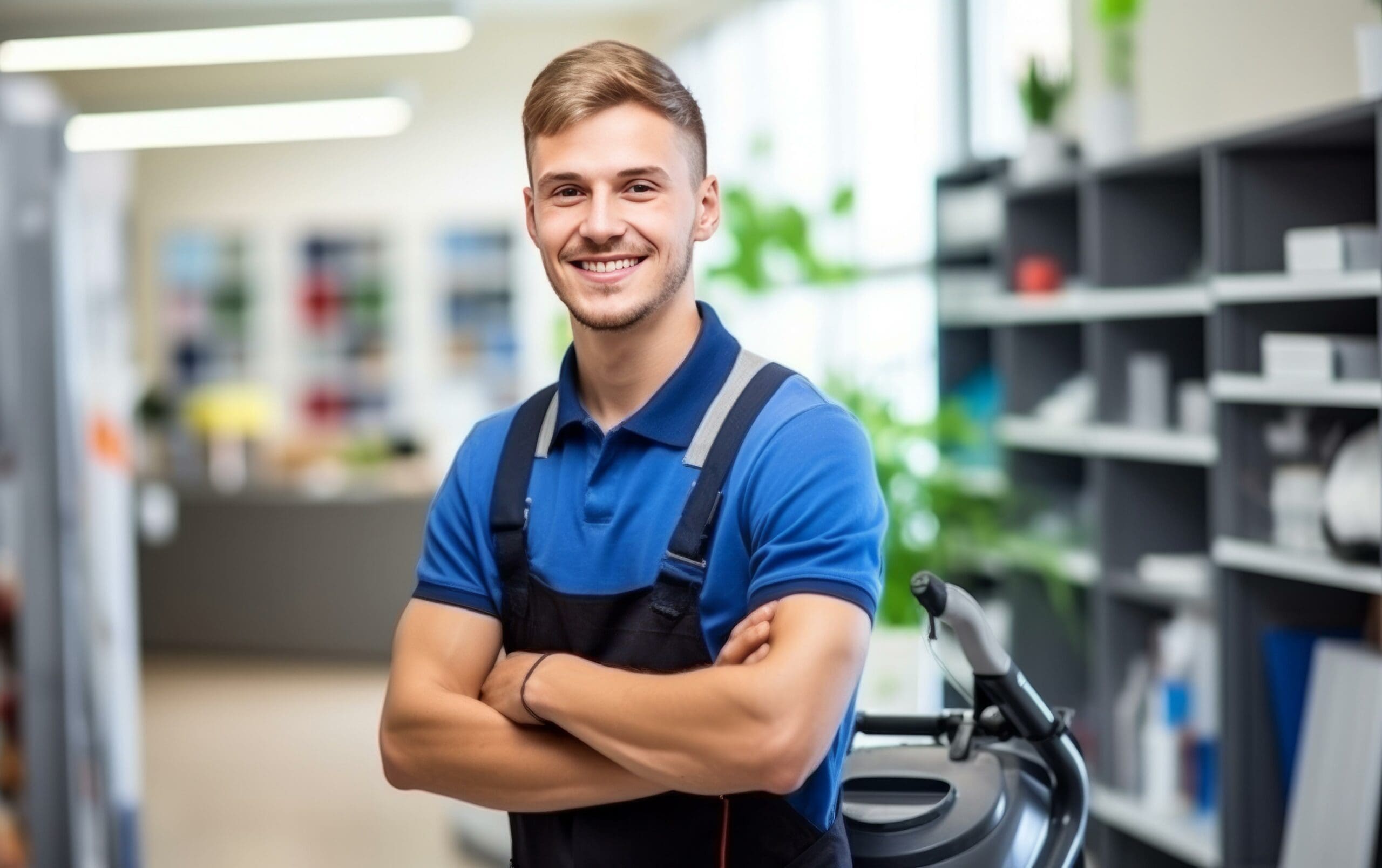 Choosing the best commercial cleaning company for your business is a crucial decision that impacts the overall cleanliness and appearance of your workspace. A clean and well-maintained environment not only looks terrific but fosters the health and well-being of employees and customers. To make an informed choice about the perfect cleaning company for you, there are several critical factors to explore.
Reputation
Start by looking for commercial cleaning companies with a distinguished reputation. The professionals at Jani-King of Manitoba have been serving up superior cleaning results to hundreds of businesses for over 25 years. Experts in janitorial services, as well as floor and carpet cleaning, Jani-King has both the extensive experience and trusted name you are looking for.
Cleaning Products Used
Delve into the types of cleaning products and equipment used by the commercial cleaning company. Jani-King is passionate about environmental responsibility and equips highly-trained teams with EcoLogo-certified cleaning products and modern, efficient equipment that conserves water and energy. The increasing preference for eco-friendly yet effective cleaning products is not only health-conscious but also environmentally sustainable.
Industry Expertise
Ensure your chosen commercial cleaning company is well-versed in handling a wide range of cleaning environments and challenges. Jani-King operates seamlessly in various settings, including factories, offices, healthcare facilities, hotels, schools, restaurants, and construction sites for post-project clean-up. Teams are trained to use the appropriate products to ensure maximum cleanliness without causing damage. Jani-King uses sprayers and foggers to effectively tackle hard-to-reach or high-touch areas, eradicating even the most stubborn germs.
Availability
Your business has working hours so you need a commercial cleaner who will happily work with your schedule. Jani-King is dedicated to providing outstanding customer service by offering the flexibility of cleaning during the day or night, on a daily, weekly, or monthly basis, with comprehensive cleaning packages to suit your specific needs.
Jani-King of Manitoba is the trusted commercial cleaning company you've been searching for. Originally established in 1969, Jani-King is the world's largest commercial cleaning franchise company, boasting more than 9,000 global owners. Their commitment to world-class, robust cleaning practices creates some of the healthiest and most immaculate workplaces you've ever seen. You and your business deserve the best so let Jani-King of Manitoba deliver, and contact them for a complimentary quote today!