Ottawa based Franchise Owner Luis Andrade and his team of employees are some of the many dedicated individuals working the frontlines to keep everyone safe during the COVID-19 pandemic. One of the ways Luis keeps client facilities disinfected is by using Electrostatic Disinfection.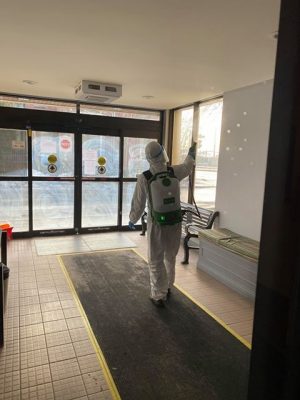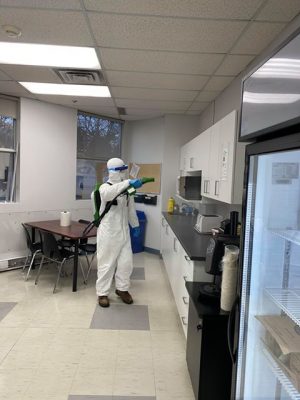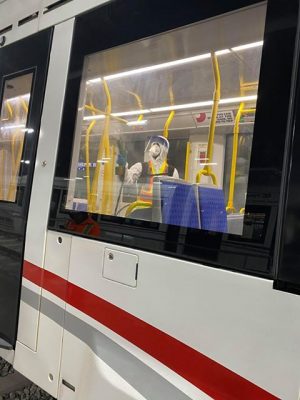 What is Electrostatic Disinfection?
Electrostatic Disinfection is an E-Spray System that provides complete coverage of surfaces often missed or difficult to disinfect. E-Spray Systems apply disinfecting solution faster and more efficiently than traditional methods (like wiping).
How does it work?
Spray droplets are pumped through an electrostatic charging ring before they exit through the nozzle. The positively charged mist clings to negatively charged items providing uniform coverage. This is called Electrostatic Wrapping.
What can E-Spray Systems disinfect?
E-Spray Systems can be used on almost anything. Common uses are desks, chairs, doors, buses, lockers, and more. Luis and his team even use an E-Spray System to disinfect the subway.
Thanks Luis, and keep up the great work!