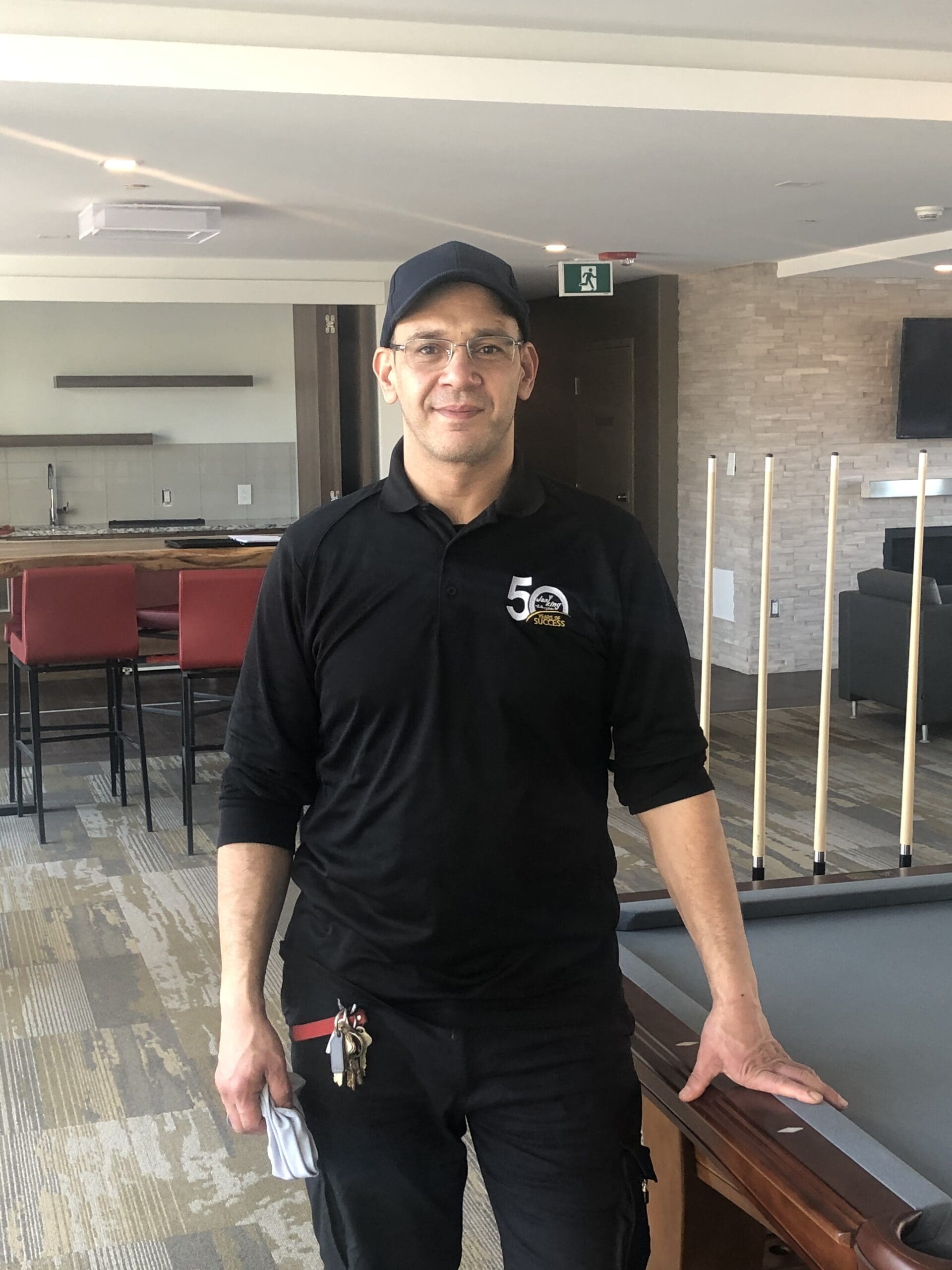 This month's Jani-King Franchisee Feature is Redouane Bouhlal, who operates a franchise full-time in Ottawa.
When did you purchase your franchise?
January of 2016. I just completed my 5-year renewal.
What made you interested in the Jani-King system?
I worked as a superintendent for a high-rise condominium for many years, but I worked for another company. I bought a Jani-King license so I could do the same work, but be self-employed.
What are your favourite aspects of owning a Jani-King franchise?
I still perform a similar job as before – I work as a building superintendent. Now I make more money and can profit from additional accounts. I am a hard worker and this is rewarding as a franchise owner.
What are your favourite types of accounts?
I have always enjoyed working in condominiums and working as a superintendent. I can interact with the residents, the board of directors and the property manager to ensure they are happy with my service. I have knowledge and training as a superintendent and I use it to make a difference in the building.
What is something we might not know about you?
I enjoy taking the time to provide detailed service to my customers. I do all of the regular cleaning in my buildings, but I also do window cleaning, garage cleaning, operate larger equipment, and any other tasks required to keep the condo in pristine condition.
Jani-King of Ottawa is the Official Cleaning Partner of the Ottawa Senators® and Canadian Tire Centre™.  Request a quote or call (613) 744-3755 to learn how Red and the team can help with your condominium and apartment cleaning needs.