While some may look to local groundhogs for predictions of when the beginning of Spring may be, East Ottawa residents know that the true start of the season is when Jani-King employees perform their annual community clean up along Innes Road. After a two-year absence, the team was back in action for the 7th year helping clean public space from St. Laurent Boulevard to Sheffield Road.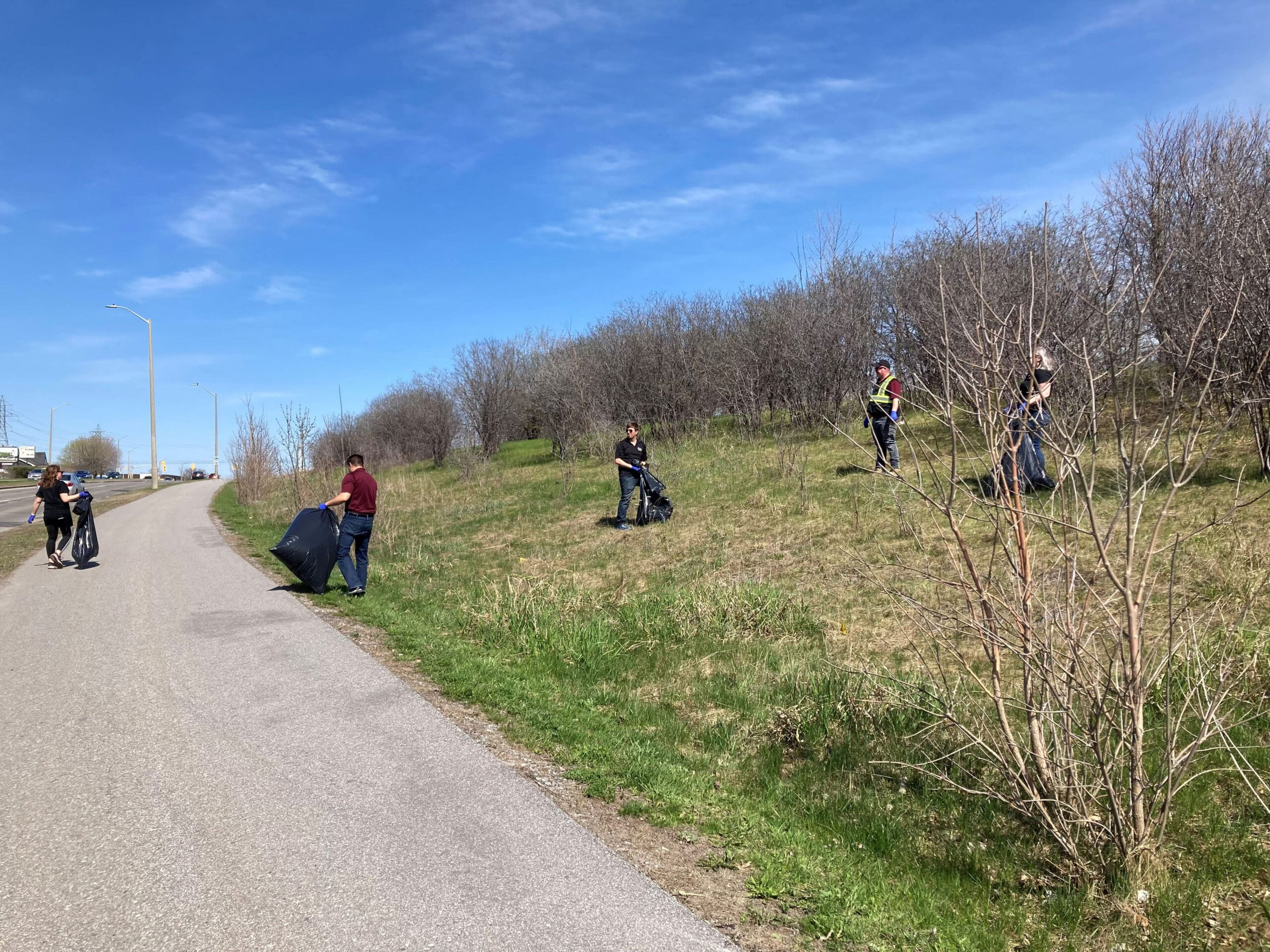 The traditional clean up was held on a warm, sunny Friday afternoon this year, which was a welcome change from previous years of rain and cold. The most common trash item of the year was, of course, discarded face masks, but some more interesting items were also discovered along the road. The team found a full bag of M&Ms (which was not consumed), a plethora of empty coffee cups and energy drink cans, two hubcaps, a banner, and several more bags of general trash.
As much of a tradition as the clean up itself, the team gathered back at the office for their annual photo.