Protect your patients, your staff, and yourself using our professional healthcare cleaning service.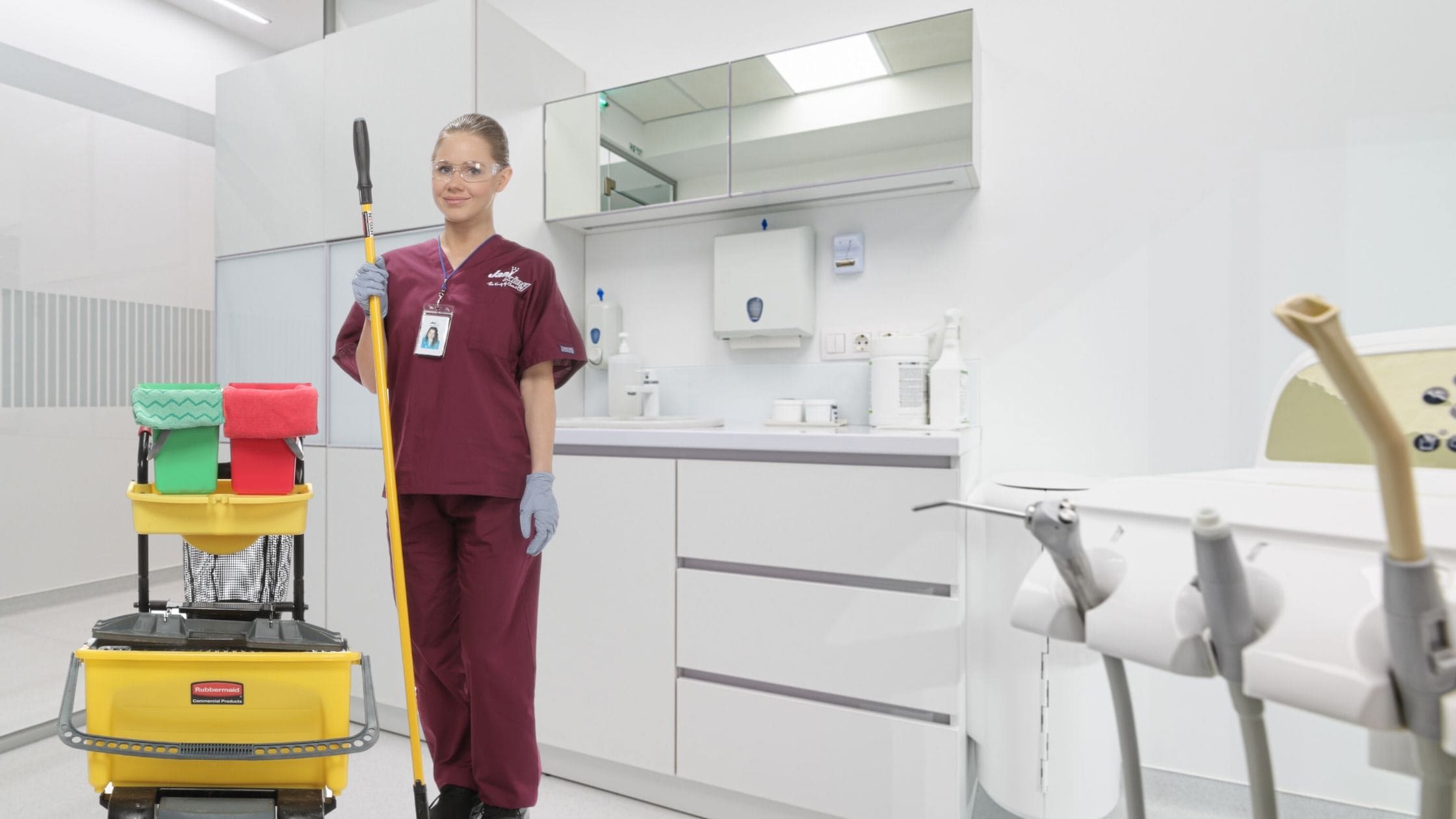 Having a clean space is important, no matter where you are. Having clean healthcare buildings is essential to keep patients safe and prevent the spread of infections and diseases. To maintain safety standards, hire professional cleaning services to get the job done right.
Why Jani-King of Manitoba
Jani-King of Manitoba specializes in healthcare services, outpatient facilities, medical and dental clinics. Whether tasked with hospital cleaning or a commercial building clean, the team at Jani-King follows guidelines laid out by Infection Prevention and Control Canada (IPAC) and the Public Health Agency of Canada (PHAC).
Medical & Dental Clinics
Medical and dental offices see multiple patients a day for varying reasons. With the number of people passing through each day, cleaning is necessary. Working with Jani-King of Manitoba will ensure the waiting area, reception area, patient rooms, and bathrooms are cleaned to the highest standard.
For Jani-King, it is about applying best practices and offering disinfection services to all clients, especially healthcare services. With illnesses spreading rapidly, Jani-King provides top-of-the-line professional cleaning services to keep staff and patients safe.
Additional Cleaning Services
In addition to healthcare services cleaning, Jani-King offers some other janitorial services: office cleaning, car dealership cleaning, restaurant cleaning, and many more.
Jani-King cares about the environment as much as they care about cleaning standards. If your business prefers eco-friendly cleaning while ensuring your clients, patients, and staff are safe, learn more about the services.
Jani-King of Manitoba is locally owned and operated and has served Winnipeg, Brandon, and surrounding areas for more than 25 years. Contact them today if you are looking for a cleaning program, floor and carpet care package, or any other cleaning service.