Employees and customers notice where they're stepping – and you should too.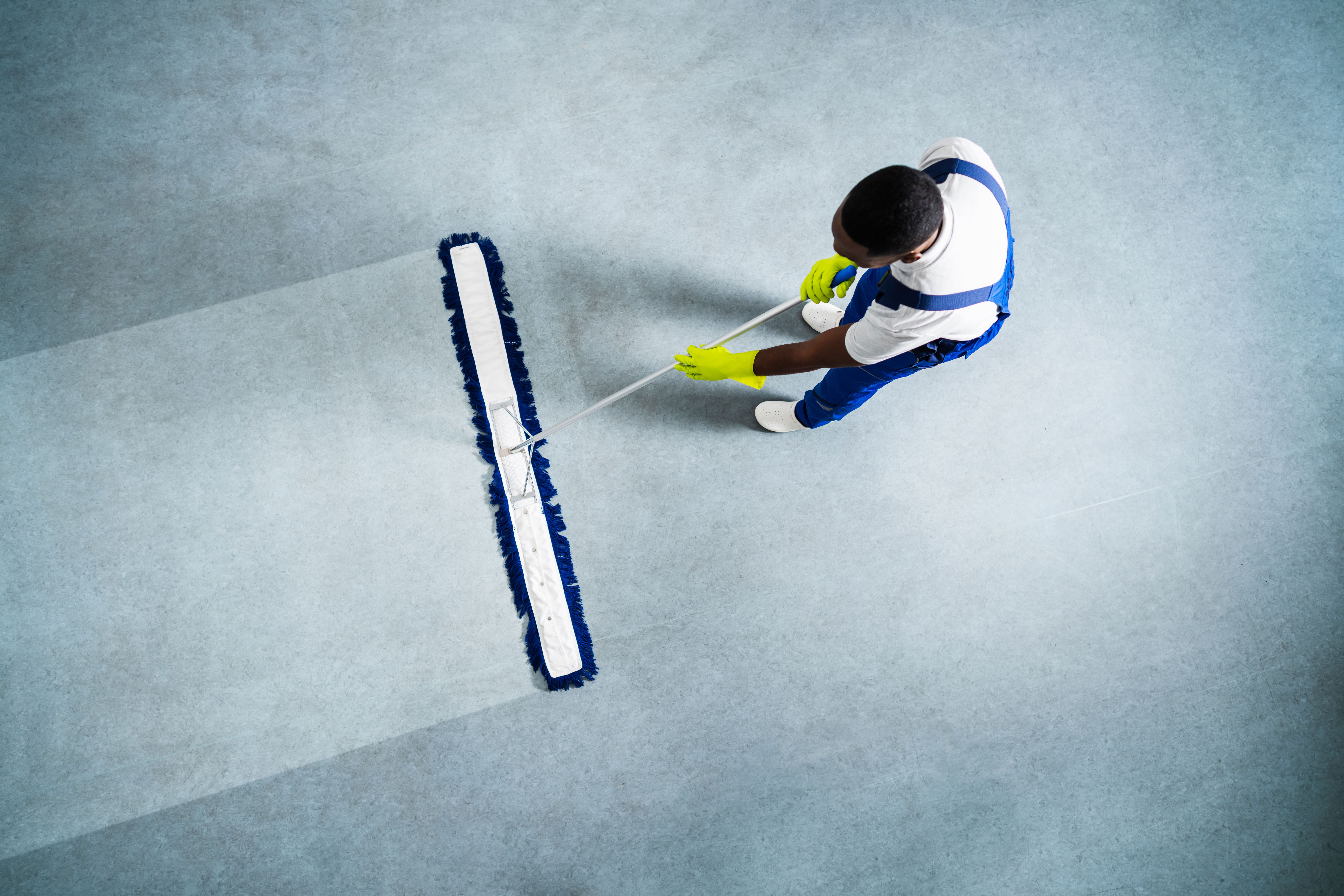 Remember when you were a kid, and you would slide gleefully across a clean and shiny floor in just your socks? Back then you were certainly not thinking much about the cleanliness of that floor but as adults, we now notice these things. When you walk into a commercial space whether it be a restaurant or an office, you get a keen sense of how much the owners care about their customers based on the state of the space and of the clean or not-so-clean floors.
Our footsteps track in dirt, grime, and all manner of gross things we might step in outside so employing the services of a professional cleaning company to keep those work floors looking respectable is key.
Jani-King of Manitoba has been proudly cleaning commercial spaces to a shine for over 25 years. Those services include bathroom and breakroom cleaning, trash disposal, high dusting and furniture, and yes, floor cleaning and care.    
Taking care of those work floors is critical not just for those all-important first impressions but for safety as well. Heavy or repeated usage means floors can lose some of their non-slip properties and no company wants their employees or clients slipping around on hazardous floors. Carpets, meanwhile, can fall victim to discolouration, stains, smells, and ground-in dirt so Jani-King can advise on the best eco-friendly cleaning products to use to fix these flooring woes. 
From the floors to the ceiling, sparkling offices lead to improved productivity in the workplace. An office desk can host more than 400 times the number of germs as a bathroom toilet – yuck! – so cleanliness means fewer sick days for employees as well as that positive feeling of overall well-being. A clean office also implies that someone cares about the details and likely has superior supplies or services.
That same space can also attract and retain the best talent because who doesn't want to work in an environment so obviously cared for by its owners and its professional cleaners?
For more information or a cleaning quote from Jani King, click here and get your commercial space – and its floors – in the shiniest condition they have ever known!