Jani-King of Manitoba will exceed your sanitization expectations.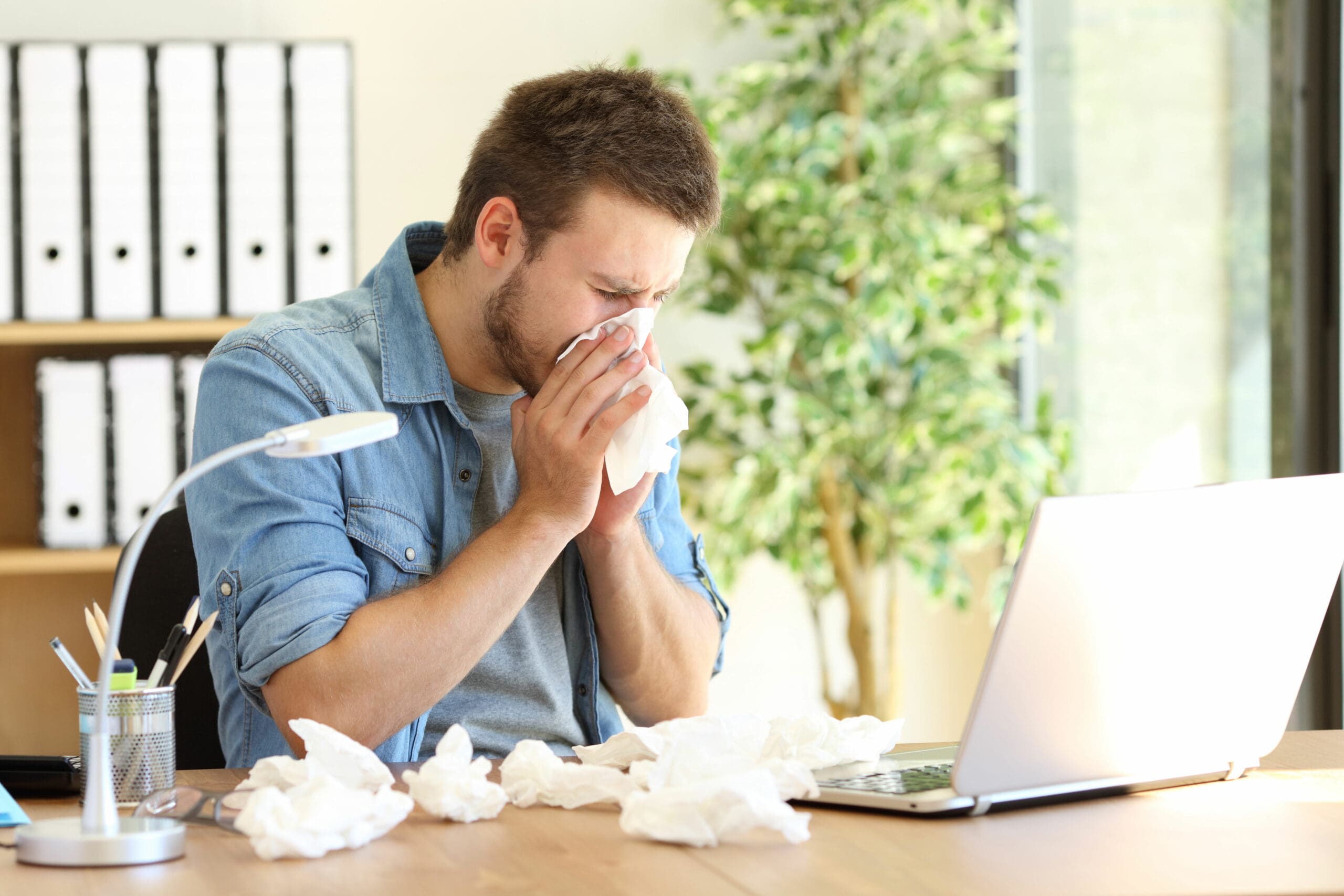 We can't avoid it anymore: cold and flu season is here! Those nasty viruses love to hang about longer in cooler temperatures, while germs can multiply and spread rapidly. It's time to think about how well you disinfect and sanitize your workspace to keep everyone as healthy and happy as possible.
Hiring expert, reputable commercial cleaners are your best bet and the highly experienced team at Jani-King of Manitoba offers top-notch deep cleaning, as well as disinfection and sanitization services. The professionally trained staff use products that are Health Canada Registered and will zero in on those busy touch points like light switches, door handles, faucets, and phones.
There are lots of ways you too can help to keep the work environment cleaner and safer. Think about those areas that don't get a lot of attention, like ceiling fans. Dirt and dust gather up there and could even store bacteria like Staphylococcus and Streptococcus. Yuck. Keep grubby or wet shoes outside, or at least in a separate space, to avoid tracking in something unsavoury. Ensure easy access to disinfecting wipes for everyone and encourage regular handwashing among employees. Consider also improving any areas with poor ventilation to keep that fresh air circulating.
The specially trained team at Jani-King of Manitoba can educate you on the effectiveness of disinfectant fogging with their use of electrostatic sprayers, pump or battery sprayers, or manual sprayers. With more than 50 years of service experience, the Jani-King of Manitoba cleaning experts can be scheduled for day or night duties. Your customers and employees will feel safe and secure when they know that you care enough to bring in highly recommended commercial cleaning professionals. Deep cleaning and sanitization have never been more important than in these challenging times so for peace of mind, reach out to Jani-King of Manitoba today for a free estimate and do your part to enjoy a season with fewer sick days for everyone!
For more information or a cleaning quote from Jani King, click here and get your commercial space clean and free of viruses and bacteria during flu season.