Edmund shares his experience as a Jani-King Franchise Owner on Vancouver Island.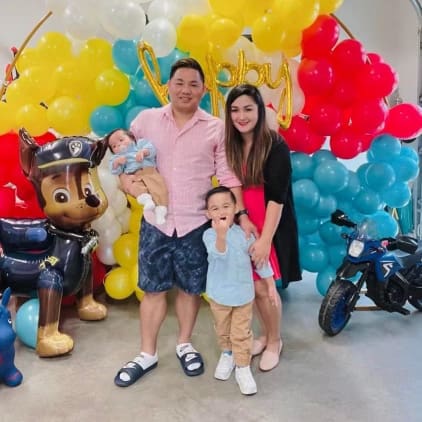 When did you start your Jani-King franchise? 
I bought my Jani-King Franchise in July 2021 and received contracts right after finishing my training.
What made you interested in the Jani-King franchise model?
I learned about the Jani-King franchise opportunity from a coworker. I heard a lot of good things about the company and saw their success.
What are your favourite aspects of owning a Jani-King franchise?
Owning a Jani-King franchise allows me to help people, including family back home in the Philippines. It also gives me more time to spend with my family. I always try my very best to do good work and build strong relationships with my customers. I've learned a lot about how to operate and own a business thanks to my Regional Director and the Vancouver Island Regional Office team who are always there to support me.
How has your business changed since you first started your Jani-King franchise? What have you learned?
Before I purchased my Jani-King franchise I was working long hours as a Health Care Worker. My salary was fixed and I had no time to spend with my family. My wife encouraged me to invest in a cleaning franchise. Becoming a Jani-King Franchise Owner was one of the best decisions we've made. I have more time to spend with my family, the flexibility to work on my own time/schedule, and the opportunity to grow my business. My wife and I are very proud to be part of Jani-King and we always encourage others to invest in a franchise.
What are your favourite types of accounts/customers?
I operate my franchise full-time with the help of several workers. I love all my accounts and won't say no to anything. I really enjoy the work I do and look forward to growing my business and working bigger accounts.
What is something we might not know about you?
I am a very hard working person and a risk taker. I'm always excited to learn about new cleaning techniques and equipment.
Do you have any advice/tips for success for someone starting their own Jani-King franchise?
Work hard, pay to attention to details, and always communicate with your clients.
Interested in learning more about the Jani-King Franchise Opportunity? Check out our FAQs or read more stories like Edmund's.