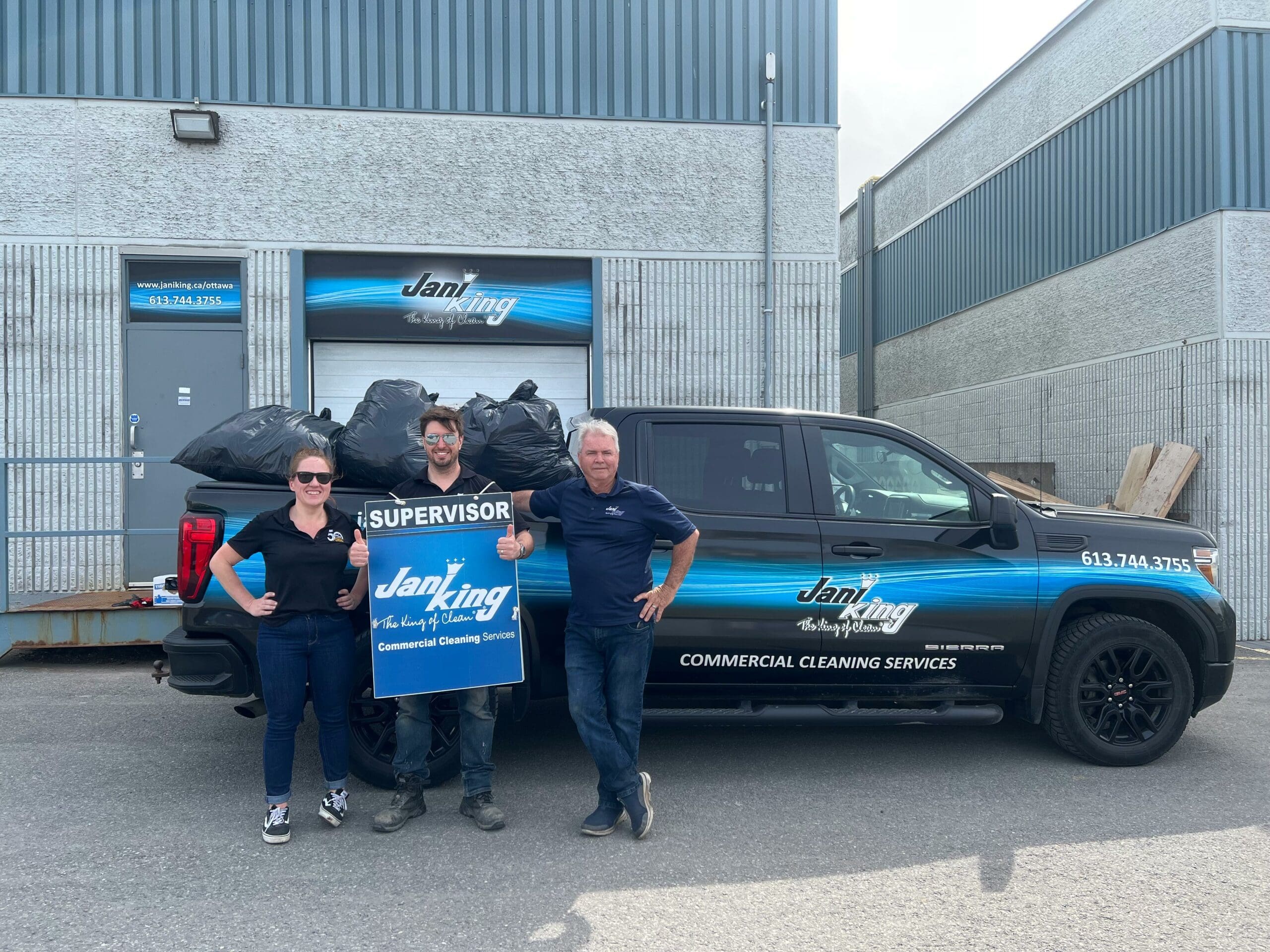 After a brief pandemic hiatus, the Jani-King Ottawa team was more than ready to offer up their volunteer services for the 30th Anniversary of Cleaning the Capital, a program where residents of Ottawa come together each spring and fall to make the city clean and green.
While participating in a makeshift Clean the Area in 2022, the Ottawa team was happy to have the official event back and offer their services to clean up the stretch of Innes Road at the rear of their local office. Despite having a limited team available, Inness Road from St Laurent Blvd to Bantree Road received its annual spring cleaning.
The traditional "most interesting items found list" included a used COVID-19 test (negative, phew), a shopping cart (squished by a snow plough), and a great deal of product packaging.
Since the program began, more than 1.4 million volunteers have participated in nearly 30,000 cleanup projects throughout the Nation's Capital. As a result, an estimated 1,000,000 kilograms of waste has been removed from public spaces. If you would like to get involved in the Cleaning the Capital Program, visit the City of Ottawa's website.