At Jani-King of Eastern Ontario, we believe in the power of continuous learning and growth. After a challenging hiatus due to the pandemic, we were thrilled to host our Franchisee Development Day on November 3, 2023, at the Travelodge Hotel La Salle Kingston. The day was filled with valuable insights, engaging activities, and, most importantly, a sense of belonging to be a part of this proven system.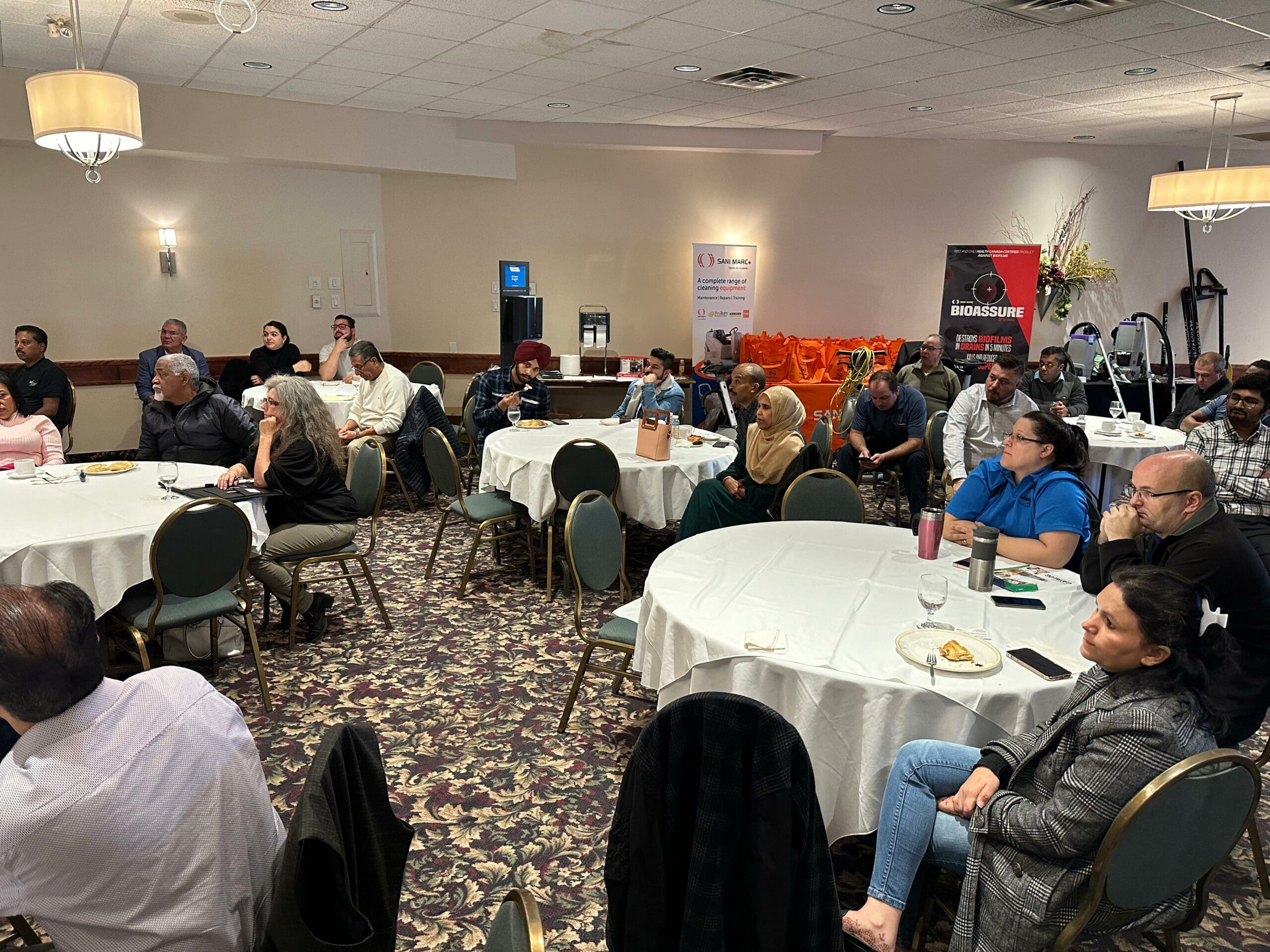 A Warm Welcome and Gratitude: The event kicked off with a warm welcome from Jerry Silveira, our Regional Director. His gratitude and enthusiasm set the tone for the day, creating a positive and inclusive atmosphere that energized everyone present.
Safety First: Safety is a top priority at Jani-King, and Nathan Oxford, Vice President Growth & Operations Strategy at Jani-King Canada, underscored this with an update on Occupational Health & Safety. Our franchisees not only gained valuable WHMIS certification, but also received practical insights and coaching, including real-life industry examples.
Innovative Cleaning Solutions: Louis Anastasakos from Wood Wyant, one of our esteemed partners, joined us to share innovative ways to use products in various cleaning situations. This session emphasized the importance of efficiency and effectiveness in the commercial cleaning industry, equipping our franchisees with the knowledge to excel.
Marketing Updates: Agum Wadhwa, our Marketing Coordinator at Jani-King of Eastern Ontario, had the privilege of providing our franchisees with an update on our regional marketing efforts. We believe that staying current and utilizing effective marketing strategies is essential for the success of our franchisees.
Quiz and Prizes: The day wasn't all work and no play. Franchisees put their knowledge to the test with a fun and interactive quiz on Kahoot, with exciting prizes up for grabs. Congratulations to our deserving winners, Keith, Denise, Jaspreet Singh, and Maulik Aneja!
Equipment Demonstrations and Tradeshow: After a delicious lunch, the focus shifted to practical applications. We conducted live product demonstrations and a tradeshow, allowing our franchisees to explore cutting-edge cleaning equipment and solutions. This hands-on experience was made possible with the support of our valued vendors.
We would like to express our gratitude to the following vendors and their representatives:
SpaceVac, Unger, and ProTeam
Paul Spadafora
Wood Wyant Team
Samson Gebremichael
Ashley Dolbeck
Louis Anastasakos
Matt Baker
Cascades
Anand Ramakrishnan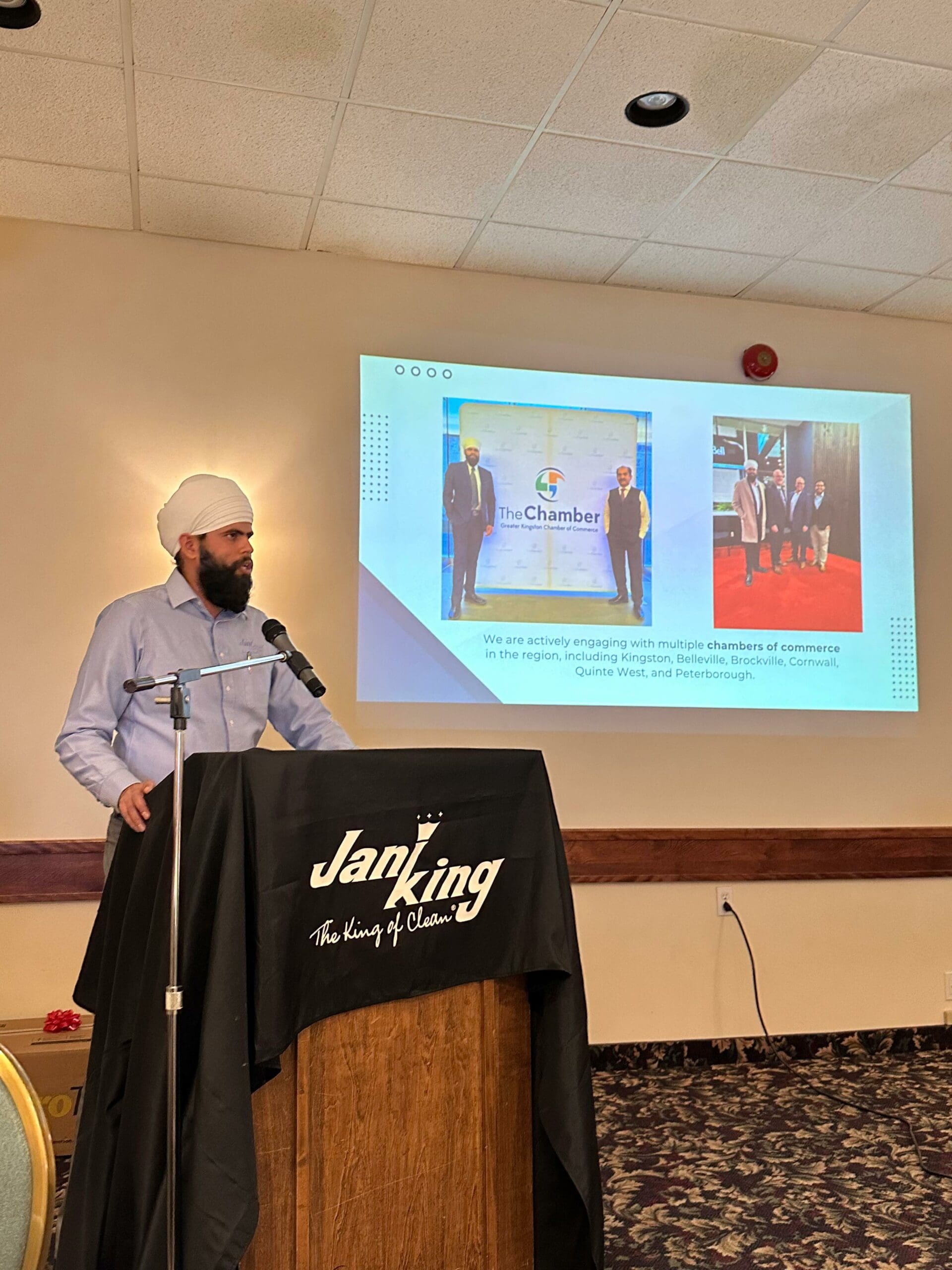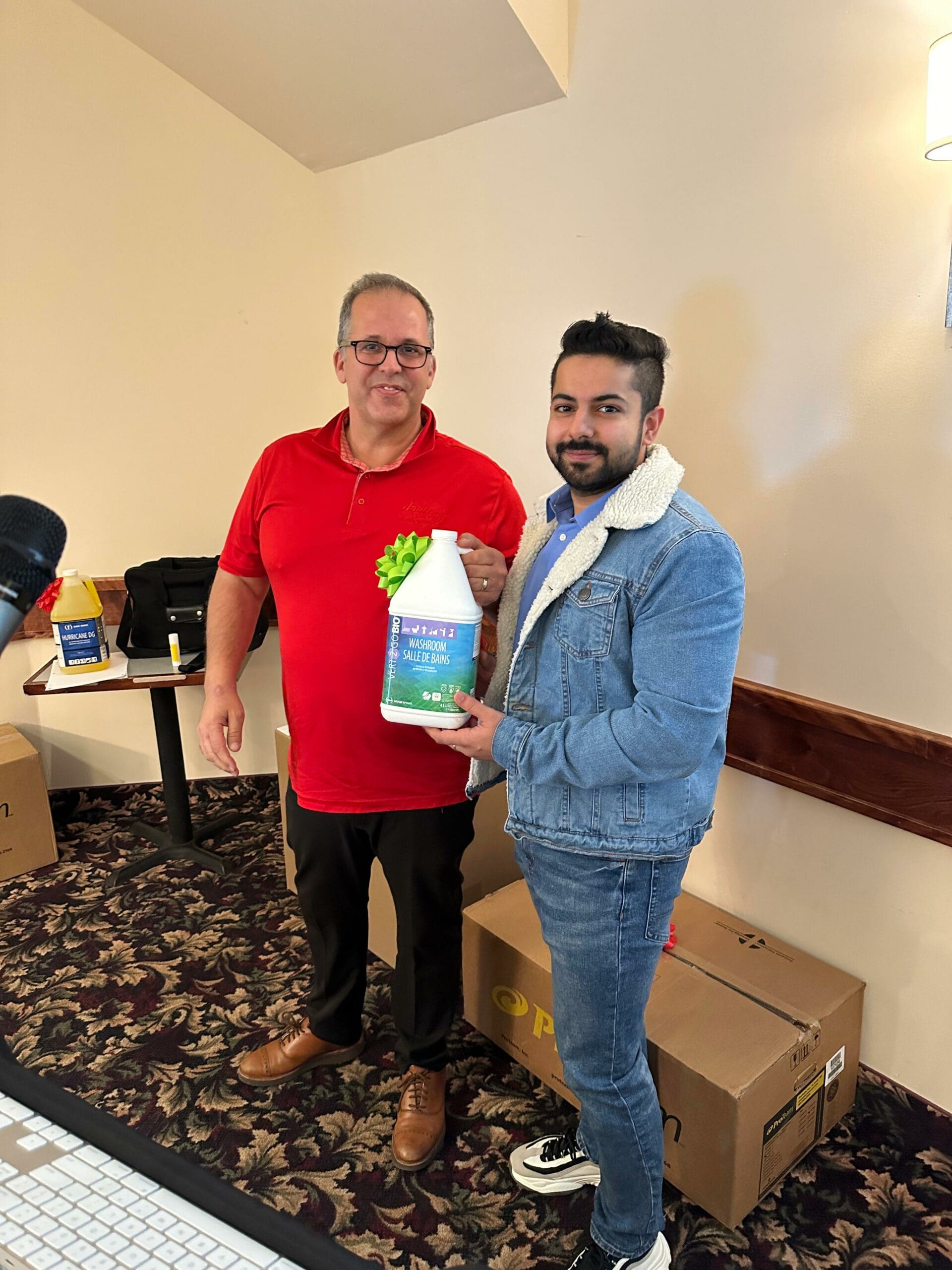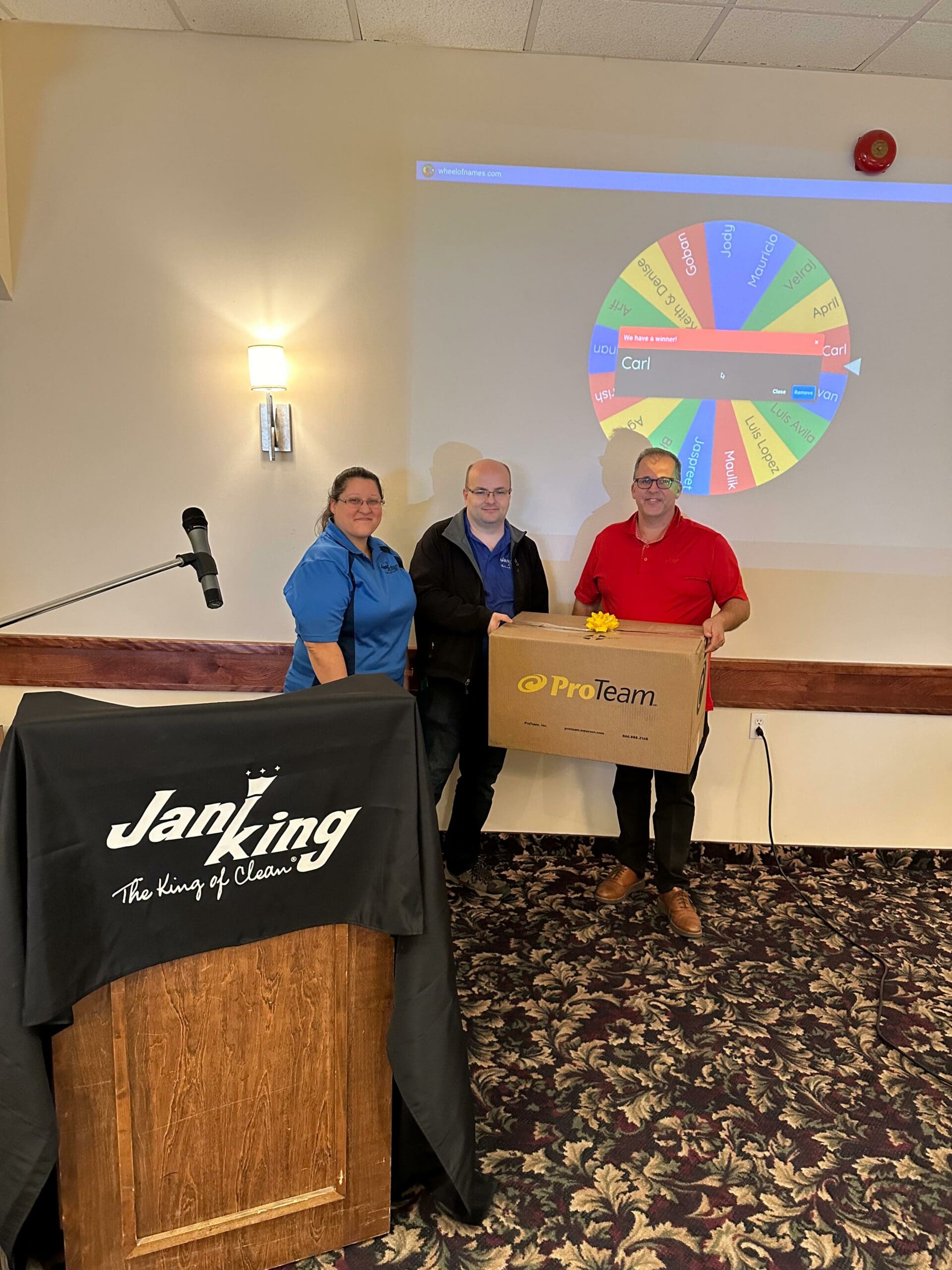 Prizes and Smiles All Around: To cap off the day, we added an element of surprise by randomly selecting a lucky winner for an OmniClean Dual Bucket Kit. The grand prize, a GoFit 6w Cover Telescoping Vacuum, left our winner and all attendees with smiles that were impossible to conceal.
Jani-King of Eastern Ontario's Franchisee Development Day 2023 was a testament to the resilience and dedication of our franchisees and partners. We believe in the power of continuous learning, and we are committed to providing the support and knowledge needed to succeed in the ever-evolving commercial cleaning industry.
As everyone left with happy faces and a wealth of new knowledge, we are excited about the future and look forward to our continued journey of growth and success together.
Thank you to all who made this day possible, and we can't wait to see what the future holds for Jani-King of Eastern Ontario and its incredible network of franchisees and partners.