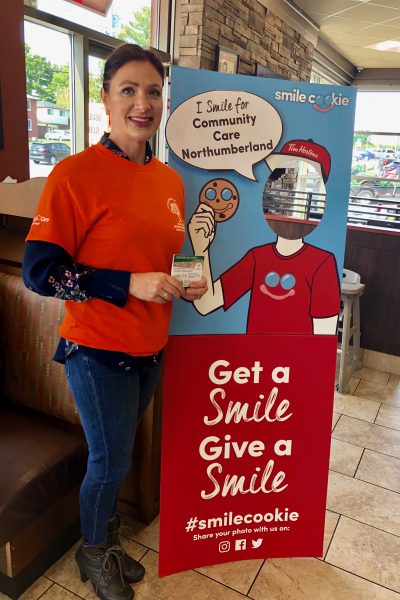 Northumberland County, Ontario- Valery Philip, Jani-King of Eastern Ontario Franchise Owner, volunteered to help promote the Smile Cookie campaign at her local Tim Hortons September 18th.
Over the last 23 years the Smile Cookie campaign has grown to become a major fundraising event. In 2018, the campaign raised $7.8 million across Canada!
This year's campaign took place between September 16th-22nd. All proceeds raised from the purchase of Smile Cookies went towards supporting over 500 local charities and organizations in communities across Canada. The funds collected in Valery's community will help support the new Ed's Hospice House currently being built in Northumberland County.