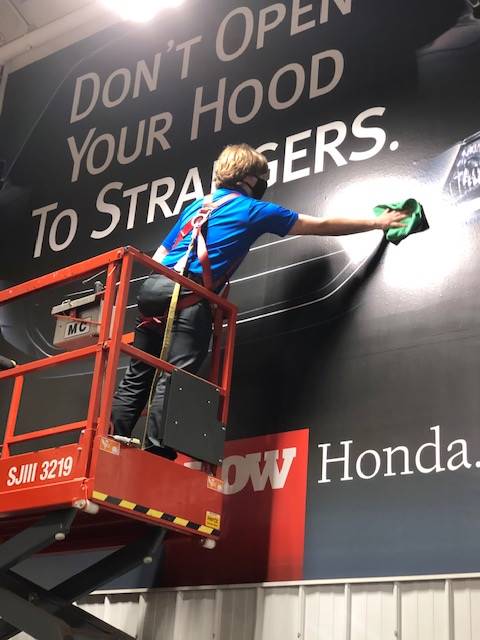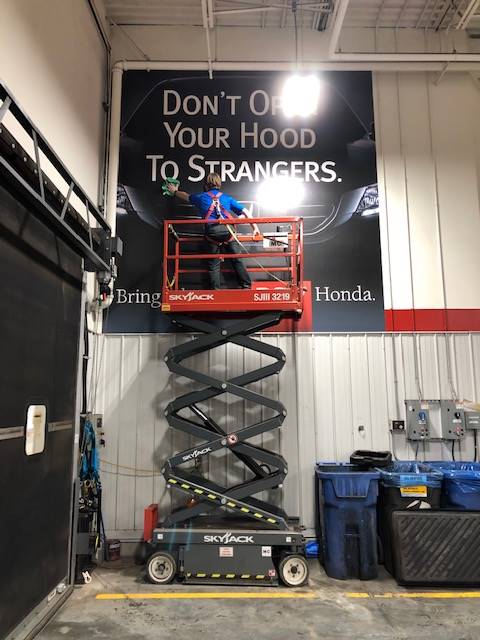 Every year, falls from working at heights result in a significant number of injuries and deaths. According to the Ontario Ministry of Labour slips, trips and falls are also one of the leading causes of injuries that result in workers missing time at work.
In ongoing efforts to keep workplaces clean and safe, many Franchisees and their workers in Ottawa recently certified or recertified their Working at Heights Training.
The full day training course focuses on safe working practices while in the presence of potential falls. This includes working on lifts and other aerial platforms, rooftops, ladders, near floor openings and more. Participants learn course material, proper harness usage and how to choose and use lanyards. We are very pleased to announce that Jani-King participants had a 100% pass rate.
If you're looking for high window washing, cleaning of rafters, hard to reach areas or any other aerial janitorial work in the Ottawa area – we have you covered! Call us today at (613) 744-3755 or fill out our online form for a no-obligation quote.