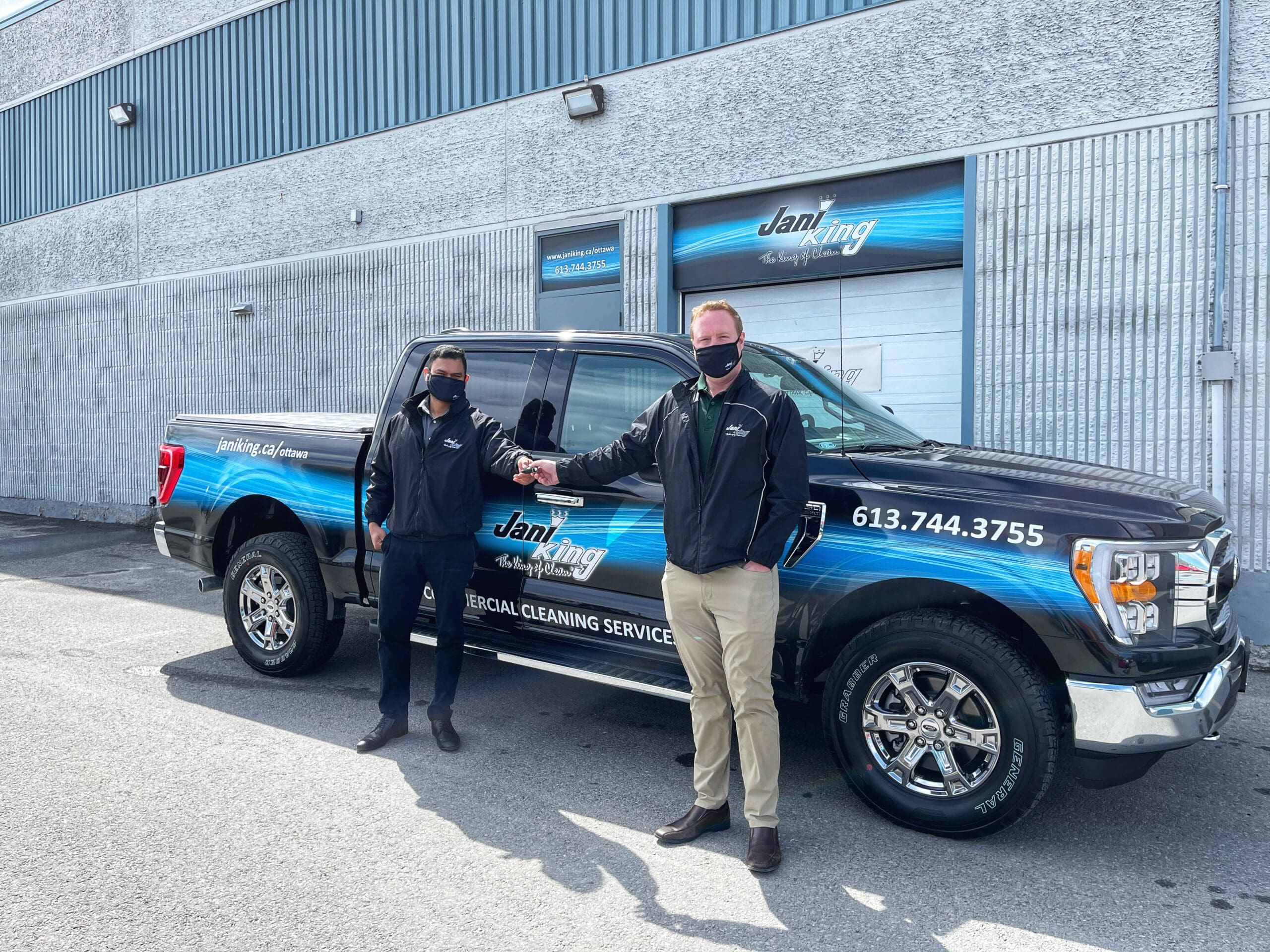 As we continue to navigate through the ever-changing world of commercial cleaning, both our operations staff and vehicle fleet have grown again to meet our company's evolving needs.
We are very excited to welcome Adarsh Nair to the Jani-King of Ottawa team. Adarsh is the newest addition to the Operations Department and works primarily at the Ottawa Light Rail Transit site.
Adarsh can be seen driving a brand new, fully wrapped, Ford F-150. The truck is great for hauling equipment, making supply deliveries and helping transport staff around various sites. If you see Adarsh, or one of the other Jani-King fleet members around town, feel free to say hi!
Welcome to the team, Adarsh!