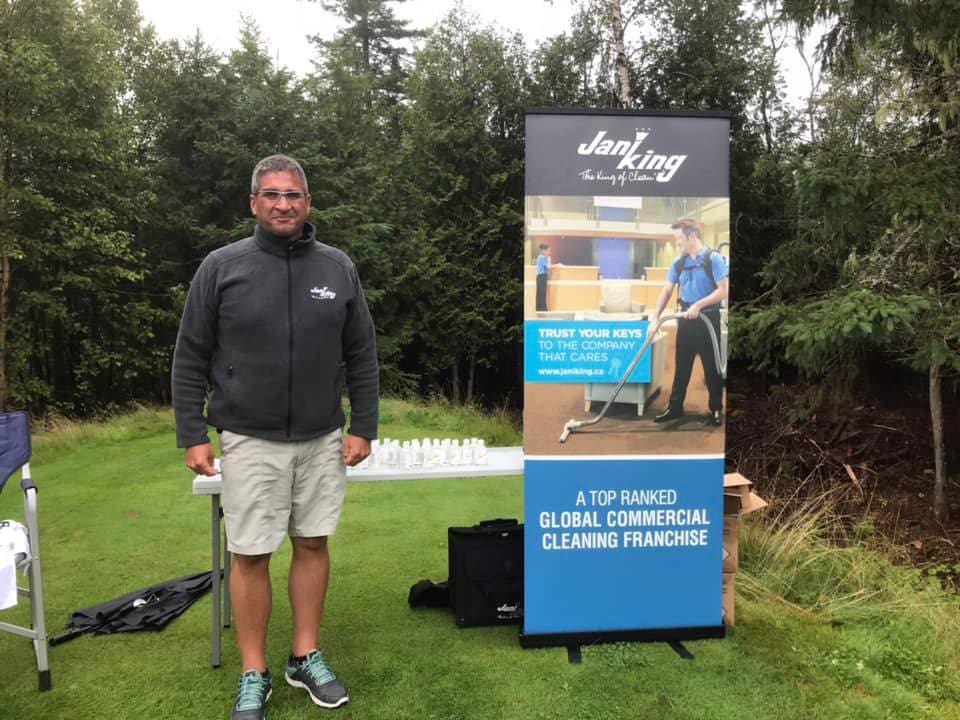 Jani-King of New Brunswick was thrilled to attend and sponsor a hole at the Saint John Region Chamber's 35th Annual Golf Tournament. The sold-out event, held at the Rockwood Park Golf Course, gave 120 local businesspeople an opportunity to network while playing a round of golf.
The Chamber is one of the country's first established business associations, serving as the voice of business for the Saint John community since 1819. Today, the Chamber forms a dedicated network of over 1000 businesses representing over 30,000 professionals and volunteers fully vested in the long-term growth and development of the region.
The work the Chamber does to support businesses in the Saint John area is tremendous. The team at Jani-King of New Brunswick is excited to have participated in this year's tournament. Despite the foggy weather, the event turned out great. We're already looking forward to next year!
-Robert McNamara
Regional Director & Executive Vice President Jani-King of New Brunswick