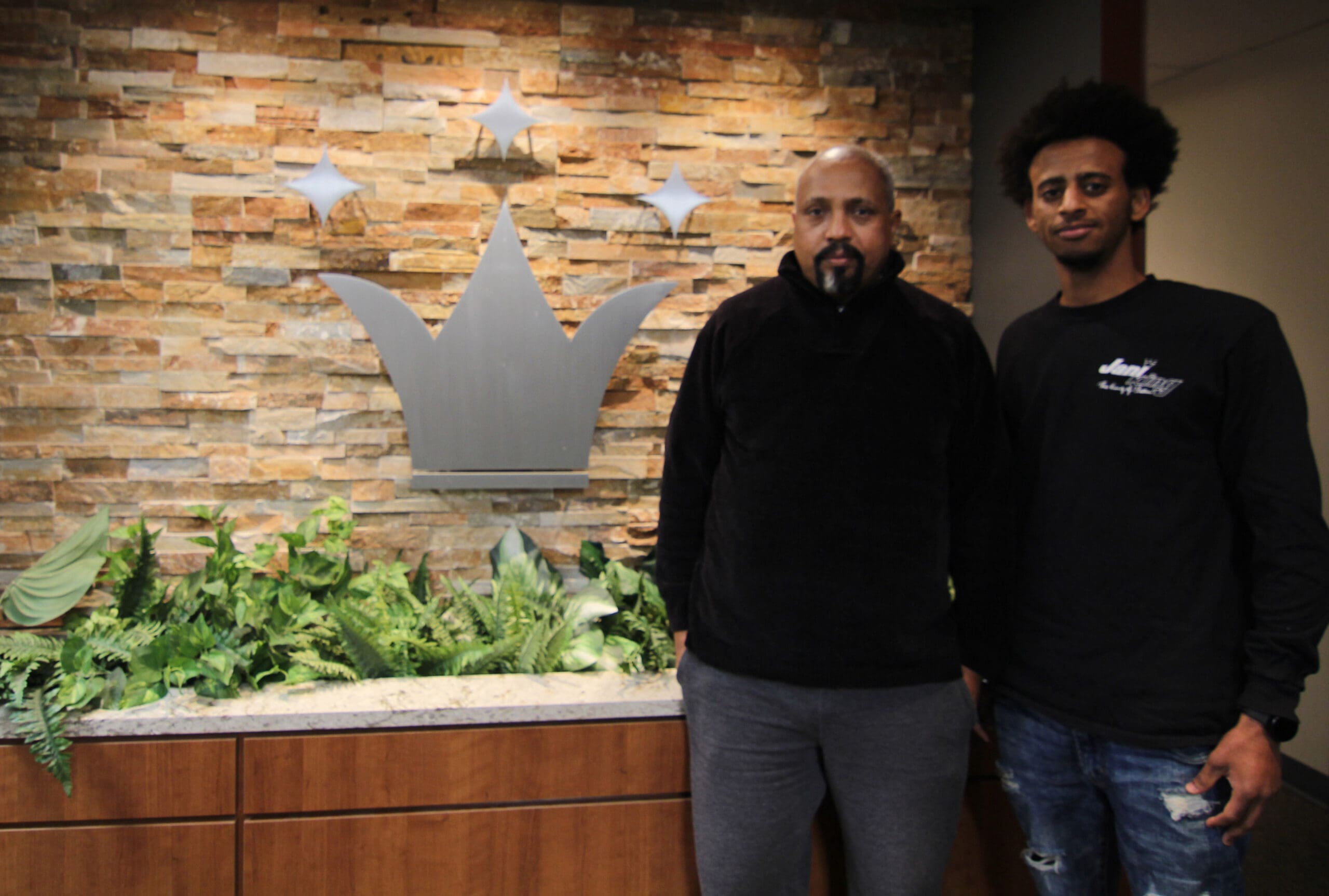 We sat down with Alek Kibrom and his father Melake Tesfumrim to learn more about their experience as Jani-King Franchise Owners in Ottawa. Here's what they had to say…
 When did you start your Jani-King franchise?
My dad and I are relatively new to the Jani-King system, we bought our franchise in January of 2021. Starting a business during the pandemic was tough, but also a good challenge.
 What are your favourite aspects of owning a Jani-King franchise?
One of the benefits of owning a Jani-King franchise is being your own boss. We prepare our own schedule which allows us to have time for things that are important to us.
What are your favourite types of accounts/customers?
Our favourite type of accounts are medical clinics. We go in after the business is closed and ensure that it is clean and ready for clients the next day. We also enjoy one-time work and post-construction cleaning.
My father and I do all the cleaning ourselves. We hope to take on more accounts in the future and grow our team.
What is something we might not know about you?
We moved to Canada from Eritrea. I am currently enrolled in classes at the University of Ottawa.
Do you have any advice for someone considering starting their own Jani-King franchise?
If you're thinking about becoming a Jani-King Franchise Owner, don't be afraid to do it. The work is good with lots of opportunity to grow.  The Regional Office team offers support and training to help you throughout the process. We're very happy we invested in a Jani-King franchise!
Jani-King of Ottawa is the Official Cleaning Partner of the Ottawa Senators® and Canadian Tire Centre™.  Request a quote or call (613) 744-3755 to learn how Alek, Melake and the team can help with your cleaning needs.