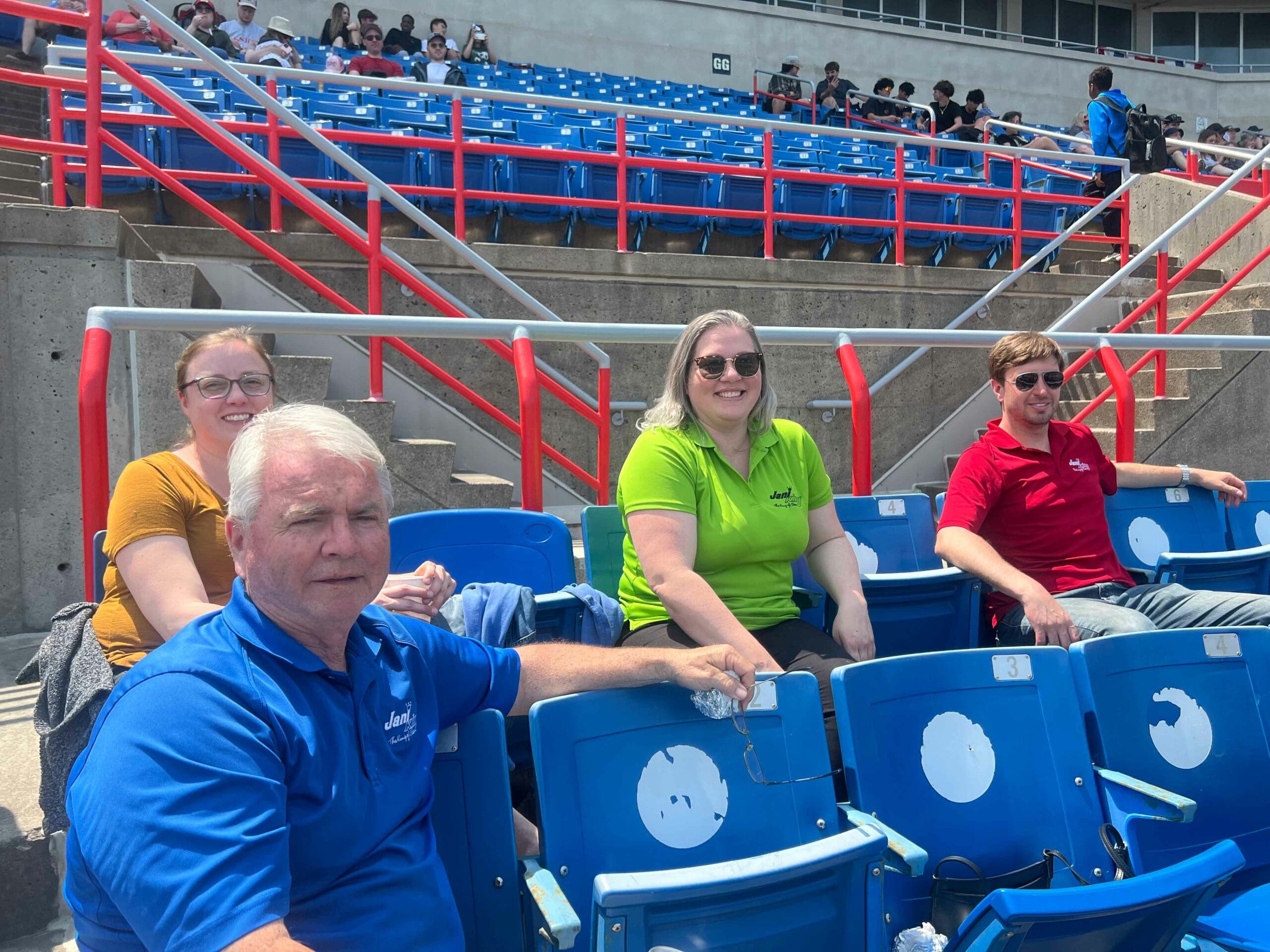 Thanks to a wonderfully scheduled day game, members of the Jani-King of Ottawa Regional Office team were able to take an extended lunch break on May 23 to catch the game between the hometown Titans and the Sussex County Miners!
The weather was perfect for the Titans' 8-6 victory over the Miners. Zac Westcott went 6 strong innings to leave in line for the win, and Edwin Mateo hit a three-run shot to right field to put Ottawa way out ahead.
As the Jani-King office team headed back to continue their work day, the Jani-King cleaning team took over at the stadium to prepare for the remainder of the series.
Jani-King is proud to be the Official Cleaning Company of the Ottawa Titans, and we are excited to see you at the ballpark all season. To experience a game for yourself, visit the Ottawa Titans website for tickets. For more information about getting your own stadium (or other workplace) cleaned, visit our website.